Microsoft Excel is the most used and trusted spreadsheet application, which is used in every field, office, and business to perform complex tasks quickly.
Sometimes while working with Excel, interruptions can arise due to different errors. Excel has different types of checks to keep your files bug free and safe. It contains built-in scanning and recovery features to detect errors, but sometimes when you are not well aware of using the application properly, it may cause permanent loss of your data and files. That is why Excel provides support to guide you about handling these issues which may result in data loss.
In this post, we're going to cover the reasons behind "Excel is trying to recover your information" message and the methods to recover the data safely.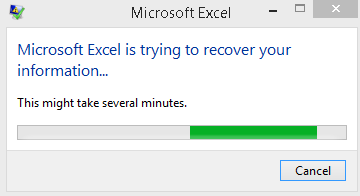 Primary reasons behind the error
Several reasons may trigger this error:
A workbook is not opened if Excel finds it corrupted or broken. It scans the file and shows the message that your file is being recovered.
The error can also arise because of Excel software crashing unexpectedly.
Recovering Corrupted Excel File
To recover your damaged file, in most cases, Excel starts its inbuilt automatic file recovery mode. While doing this, it shows the message "Excel trying to recover your information." This process might stop you from accessing that file temporarily, but it will recover it after the issue is removed. It's great if you can successfully recover your files through this technique; otherwise, you might have to use a professional XLSX tool to scan your file and recover its data.
Automated recovery procedure
In the case of using an automated tool, there could be two scenarios. Either you do it yourself with the help of a commercial product or hire a professional service company who can recover your data. Taking the help of professional services will have the following benefits:
The professionals are familiar with the data recovery industry so they better know which software is the best one, whereas you will have to research and compare the software online by yourself, which is time-consuming.
The company purchases the software for multiple usages, while you will purchase the software for one-time usage only. So the service fee may be cheaper than the license fee for the software.
If however, you wish to keep your data confidential and perform the process yourself, we recommend that you use Stellar Repair for Excel software. This product offers the most reliable, efficient, and hassle-free method to recover critical data from damaged Excel files. Through a simple 3-step approach - select, scan, and recover - you can reclaim all your important data stored within corrupted Excel files within clicks.
Manual Recovery Procedure
Although it might be less efficient and slower than the automated approach, recovering data from a damaged Excel file is sometimes possible manually too. Here are the steps that you need to follow: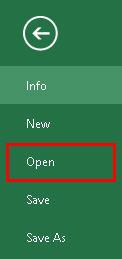 Click on the location and folder that contains the corrupted workbook.
In the Open dialog box, select the corrupted workbook.
Click the arrow next to the Open button, and then click Open and Repair.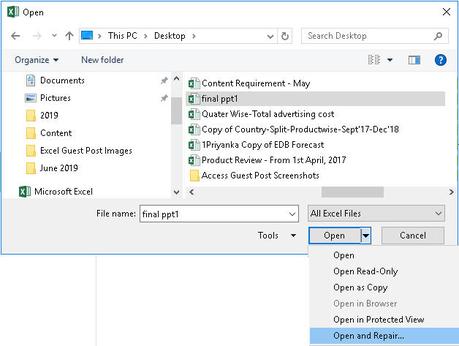 To recover as much of the workbook data as possible, pick Repair.

If Repair is not able to recover your data, pick Extract Data to extract values and formulas from the workbook.
Additionally, you can use the two below mentioned techniques to perform further recovery:
Recover data when the workbook is open in Excel
Before saving your changes, you can revert your workbook to the last saved version if it gets corrupt. This process will discard the changes that might have corrupted your file.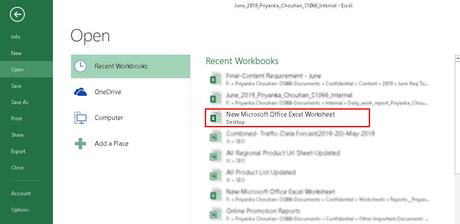 There is a chance of opening your workbook by changing the calculation setting from automatic to manual. If you do this, the workbook won't be recalculated and may open.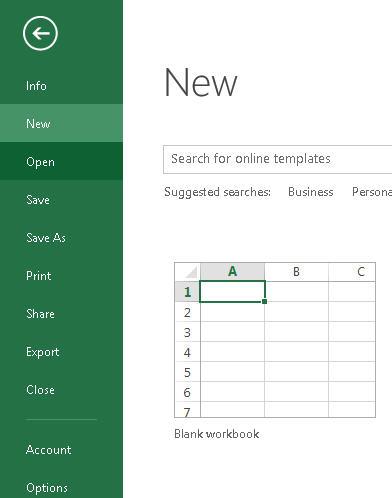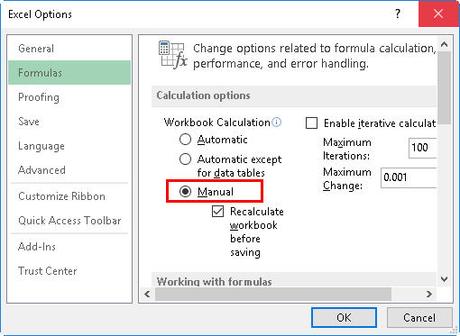 Locate and then double click the corrupted workbook to open it.
A good practice - automatically save a backup copy of your workbook
Excel provides you a feature to automatically save a backup copy every time you create a new workbook. With this, you can make your data more secure and will always be able to have access to your data, if your file gets deleted accidentally or becomes corrupt.
Follow the below-listed steps to do so: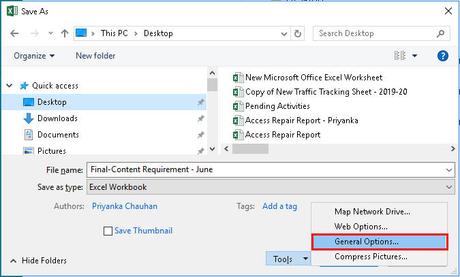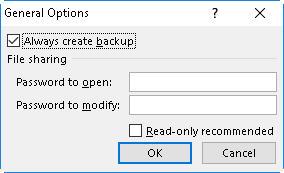 Conclusion
Nothing is more frightening than losing your critical data. Excel mostly shows this error when a user upgrades Excel version, or the last formula/calculation performed on the data causes Excel to crash suddenly. Having a backup is always a great idea. Excel provides you the option to get an automatic backup file without having to save it every time. Just check the " Always create backup " option and have a copy of your data ready. Otherwise, you can always recover your data by following the techniques shared in this blog post.

Savita Singh is the author of computergeekblog, She has a superlative knowledge of Graphic and Web designing. She is a part time and award winning tech blogger who loves to write about latest technology, social media and web design. Her blog focuses on creative things of designing and tech, providing professional opinions on designing products, performances and a variety of business.