I'm jumping on the bandwagon of Five Things Friday!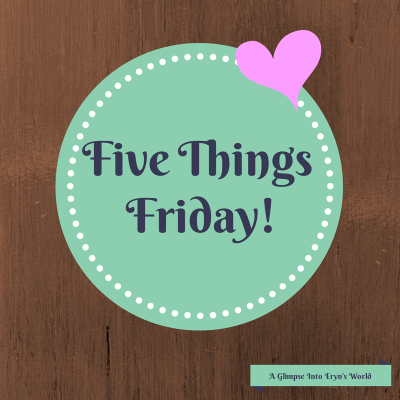 So what am I loving this Friday?
'Rude' by Magic – Seriously, this song is so catchy and fun, and it just makes me want to start dancing. I've never been a huge fan of reggae-type music, but there is just something about this song that I just love. I can listen to it on repeat and not get sick of it. Seriously – check it out.
Active's RockMyRun app – I tried this for the first time yesterday during my W3D1 run. I wasn't sure what to expect. I didn't know if it was going to be similar to Pandora and just have a bunch of songs in a row with a couple of commercials, or just a giant techno mix. Needless to say, I don't think I've ever gotten through a run so fast (well, I guess in terms of the time flew by!) in my life. I chose the Active 5K Training Mix and it was 31 minutes of pure gloriousness. We had 80s music, today's hits and even some songs I've never heard before, but all in remixed forms. The playlist never once stopped, and each song seamlessly flowed into the next. Honestly, if you need music to run, check it out. They have all sorts of playlists to choose from. And you can choose based on music taste or BPM. Definitely worth the download. Just make sure to download your playlist before you head out on your run. You need to have WiFi to do so.
 Spring Weather – FINALLY! After having the occasional 75 degree day, and the dropping back into the low 50′s, we are FINALLY getting some beautiful spring weather. High 60s today, 70s by weekend and 70s next week. THANK YOU MOTHER NATURE. It was like spring kept arriving, and promptly saying 'Just Kidding!' and reverting back to winter.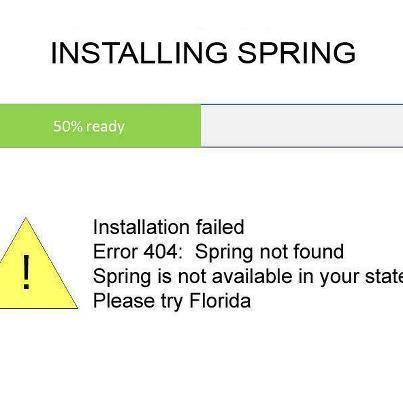 Source
My Current Read – Into the Darkest Corner">Into the Darkest Corner is seriously so good. I haven't been able to put it down. Essentially, it bounces between 2004-2005 and 2007-2008, and a woman named Cathy who is in a bad relationship (abusive) and her recovery from OCD and Panic Attacks from said abuse in 2007-2008. I won't give much away, except it's just such a great book. Heartbreaking, and sad, but yet so happy and heartwarming at the same time. Sighhhh… just read it so I have someone to talk to about it
Editing lots and lots of horse photos – I've seriously been editing horses for two weeks non-stop and it's amazing. I had the first round of the High Tail Acres Mini Sessions on May 18th along with the candids from my day at the barn, then horse show last weekend, and followed by more mini sessions tomorrow. If you didn't know, I love horses. I've been riding literally almost my entire life, so photographing horses to me is heaven. (I love photographing people too!). Here is just one of the many from my photo Facebook page.
I hope you all have a fantastic Friday!!