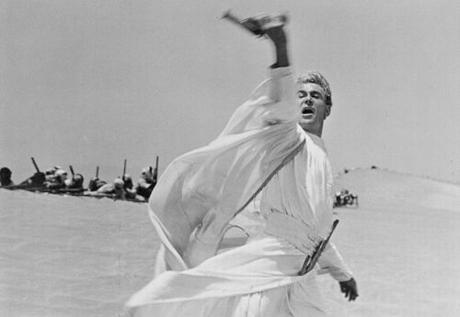 There are a ton of great sales right now on everything from tailoring to casualwear. Over at Mr. Porter, prices were slashed earlier this week to 70% off. But as it usually goes with deep discounts, there's also not that much left unless you wear a size XXS in tops and 15EE in shoes. On the upside, Mr. Porter often restocks their sale section with previous seasons' items – and the restocks are always unannounced, so it's worth checking back every once in a while. From what I've seen, restocks usually happen at night. 
For better availability, here are five sales that I think are worth a look. No Man Walks Alone is great for tailoring; Skoaktiebolaget, LL Bean, and Standard & Strange for footwear; and Superdenim for weekend gear. Some highlights at each store:
No Man Walks Alone: Up to 25% Off Select Items
No Man Walks Alone, a sponsor on this site, has some of my favorite lines when it comes to ready-to-wear tailoring. And some of their inventory is on sale right now at 25% off. 
Sartoria Formosa, for example, is especially good for suits and sport coats. The rage nowadays is for slim fit, uber-soft tailoring, but a lot of guys don't look good in those coats for the same reason they don't look good in t-shirts. They simply don't have the figure for them. Sartoria Formosa, a Neapolitan bespoke tailoring house with a small ready-to-wear range, makes soft, but slightly structured coats. The chest is swelled; the shoulder line is a little extended. As a result, you get a v-shaped silhouette that I think is often more flattering. Mitchell Moss can be seen over at his blog wearing a Formosa sport coat made from the custom "summer's tweed" I ran last year.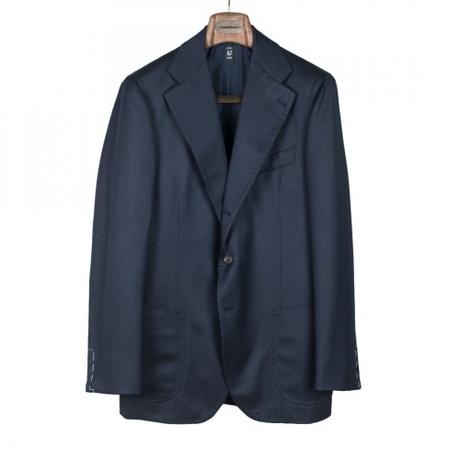 Rota is also really great for trousers. Although they're expensive, even on sale, they have a slim leg-line and medium-high rise, which is hard to find elsewhere. And G. Inglese is great for shirts. For some reason, I find Italian shirtmakers are just really good at designing collars. They always have the right length, angle, and interlining to give them a bit of expressive, but conservative shape. G. Inglese's button-down collars are the only ones I like outside of American brands. And this season, they have some one-piece collar polos you can use to dress down tailored clothing. 

Finally, among the casualwear, I really like this Camoshita popover, Tony Shirtmakers printed button-ups, and Vor's basketball sneakers. And while I hesitate to recommend an expensive coat that's on final sale, I bought this Kaptain Sunshine parka last season and love it. It's modeled after something British pilots used to wear during WWII, but comes in a slightly slimmer fit (still oversized, but not unmanageably so). I find it looks terrific with slim jeans and a chunky sweater. You can find fit pics on StyleForum.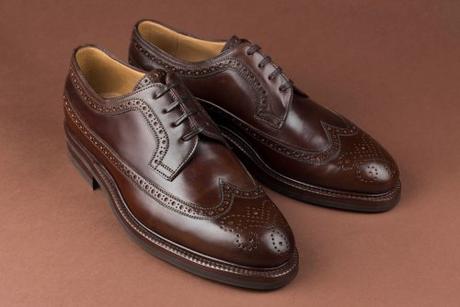 Skoaktiebolaget: Discounts on Shoes, Knitwear, and Accessories
Skoaktiebolaget, another sponsor on this site, is holding their summer sale from now until June 16th. Here, you can find discounted footwear, Italian cashmere knits, leather goods, four-in-hand ties, and shoe care supplies. 
The selection of Carlos Santos shoes is especially good for readers on a budget (at $200 per pair, they're a great value for Goodyear welted, full-grain leather shoes). But if you have a bit more money to spend, I think Enzo Bonafe is especially nice. On sale, they're just a hair more expensive than your average pair of Allen Edmonds, but they're handwelted and, I think, better looking. See these cap toe oxfords, unlined chukkas, and the shell cordovan wingtips. 
I also bought this laptop portfolio from them last year. It's made from a sturdy black leather and folds out into a three-panel design that can store a laptop, writing pad, and pen. I have a dozen or so leather folios I use to carry my laptop nowadays. And this is the one I reach for most often. The design looks sophisticated enough to go with tailored clothing, but there's something contemporary about it that suits casualwear.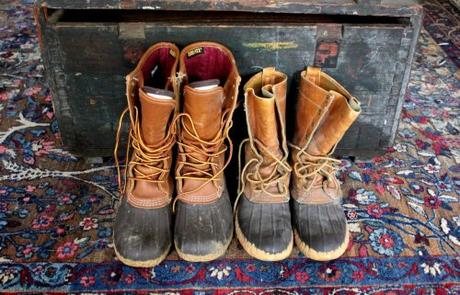 LL Bean: 20% Off Bean Boots with the code FORDAD
LL Bean occasionally holds sales, but they rarely include their Maine hunting boots. The shoes are just too popular. For the past few holiday seasons, they've had backorders – sometimes as high as 100,000 pairs – which can take up to six months to fulfill. Those left out in the cold have to contend with eBay resellers who flip Bean boots for 2x retail.

For Father's Day, however, they're discounting their duck boots and other items by 20% (just use the code FORDAD). I can't think of better shoes for snowy or rainy days. These go with everything from Barbour to Nigel Cabourn; Ivy Style to quirkier interpretations on workwear. They offer more protection than your standard pair of leather boots, but are easier to wear than Wellingtons. Some things to consider if you're new to the style:
Height: Bean boots come in different heights, from slip-ons to towering 16″ hunting shoes. Most people opt for the 8″ model (which is what I recommend). It's tall enough to protect you from slushy roads, but also easy to lace-up. For friendlier damp weather, consider their gumshoes.
Lining: Your standard pair of Bean boots is unlined, but if you want something you can wear below 30 degrees or so, consider lining. LL Bean makes their boots with Thinsulate, Thinsulate + GoreTex, and shearling (listed in order increasing warmth). Just note that some people report their lined boots feel too warm in non-freezing temperatures.
Sizing: The standard advice is to go a full size down in the unlined version (or 1.5 sizes down if you wear half sizes), but to take your regular size for lined models. I don't have any experience with the lined boots, but can confirm that you'll want to go a full size down in the unlined ones – even if you plan on wearing thick socks.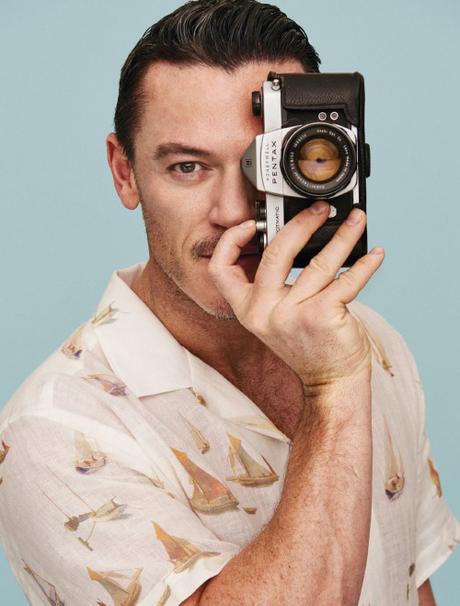 Superdenim: 25% Off Select Seasonal Items
Have you ever wished strangers talked to you about Ametora? Do you want to look like you have strong opinions on the closure of Cone Mills' White Oak plant? Well then, Superdenim is for you. They're a retailer for workwear, heritage brands, and hard-to-find Japanese imports. Many of their clothes are contemporary, offbeat takes on Americana and workwear, but they're also conservative enough to be worn in different ways. 
Among the many things I like here are Andersen-Andersen's fully-fashioned naval sweaters, which are cleverly built with thumbholes. This allows you to draw the sleeve down to cover your hands when it's cold. The thumbholes are also 100% guaranteed to make your aunt jealous, who will beam and glow about how stylish you look in your naval knit and expedition parka. "Oh that's so neat, little holes for your thumbs. I LOVE IT! How much did you pay?" And that's when the conversation will get awkward. 

Some other notables include Engineered Garments' Atlantic parka, A Vontade's explorer anorak, and 1st Pat-Rn's parachute jacket. Any of those would look great with slim jeans and a basic oxford-button down, or they can be worn in more interesting ways with a textured knit and some funkier shoes (I've been eyeing these All Weather high-tops from Moonstar). I also bought this sailboat print shirt from Gitman Vintage last month. Best printed shirt of the season, I think. It's made from an airy linen, features a camp collar, and comes in a looser fit that I think works well for casual summer tops.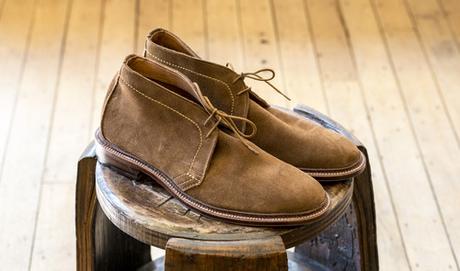 Standard & Strange: Alden Closeouts
Lastly, Standard & Strange is having a closeout sale on some of their Alden footwear (use the code aldenshopworn). You won't see the discount until you punch in the code, but I found that most of the ones I tried seem to vary between $125 and $175 off.
Some of the nicer styles here include the regina grained rained wingtips, plain-toed walkabout boots, and kudu leather Indy boots. I also really like the unlined snuff suede chukkas you see above. The uppers are soft and slightly floppy, making them comfortable and casual for summer, while the flex-welt soles are great for long walks. I mostly wear mine with jeans, but they can also be used with everything from linen trousers to wool flannels. Drake's relied on them heavily in their FW16 lookbook.