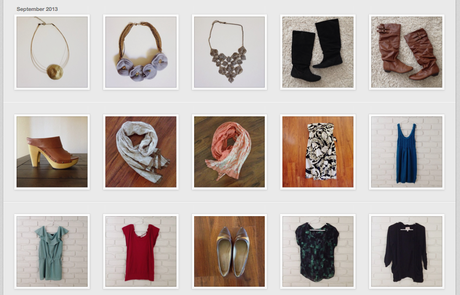 1. After seeing a few of my friends host successful instagram sales, I am officially hopping on the bandwagon after cleaning out my closet last weekend. Everything is cute and cheap and ready to be shipped to new homes. Opening bids are listed and include shipping; sale ends Sunday at 9:00pm PST. Click here to shop my closet (virtual hugs if you tell your friends)!
2. Now that my new photography site is up and running, I'll be posting photo sessions over there from this point on. Check out two recent maternity sessions: Tammy & Aaron, and Sallie & Anthony.
3. We are still putting the finishing touches on our house, but overall it definitely feels like home (pictures coming soon!). I'm on the hunt for a few more prints to add to our small gallery wall (currently loving this print, this print, and every single thing in this shop). Do you have a favorite online art shop? Do tell.
4. Apparently summer is over, which is confusing because I'm still wearing shorts but no longer shaving my legs. I made this recipe approximately 15 times over the summer, and I'm not really ready to stop making it, so if you can still find peaches at your farmers market, you should make it too (disclaimer: I swap beets for grilled chicken).
5. Ashley and I are hosting an Amani party on Sunday afternoon. If you live in Sacramento, you're invited! E-mail me for details ([email protected]). If you don't live in Sacramento, you're in luck because we have been APPROVED to hold an Amani pop-up shop on this VERY BLOG. So exciting. I have no idea how we are going to do it, but once we figure that out, you'll be the first to know. Read more about my trip to Amani Liberia here.
Happy Friday, folks!