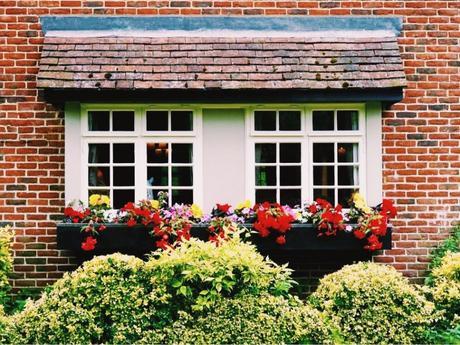 So, the outside of your home is looking a little rough. Or you want to try to increase your home's value with some extra add-ons to the exterior. Or you're just feeling a little bored and want something to do.
Whatever the reason, revamping your home's exterior is no small feat. It requires a lot of work, attention to detail, planning out what materials you will use, and what your budget is going to look like. That's why it's super important for you to know exactly what you want the exterior of your house to look like by the time you're done.
You don't want to get halfway through the construction process and you find yourself wanting a completely different design or add-on. This isn't only annoying, but also will cost you in terms of money and time.
Below, you're going to find five of the most interesting ways to revamp your home's exterior. Afterwards, you should have some more ideas in your head of how you're going to spruce up your house.
Give Your Front or Back Door a Covered Entrance.
A covered entrance to your front and/or back door is a great way to give your exterior a bit of a spruce. This will tell your neighbors that this is a house to be reckoned with and will impress anyone who stops by. Plus, it's practical when there's a storm out and you need some time to open your umbrella before stepping out into the rain.

You can either do a small cover over the door or expand it into an entire porch. And no matter the style of your house, a covered entrance can be designed to match it. If you do a larger expansion, think of putting up some LED deck lighting to light up your entrance after dark.

Update Your Doors.
The doors of your house possibly say the most out of anything on the exterior of your house. It's one of the first impressions that people have as they walk up to the front or back. However, over time, your doors can take a serious beating from the weather or just normal wear and tear.

Try out some different designs of doors to give your house an update. You can either do the same door for the front and the back or try different doors for each. The world is your oyster!

Put Up a Gate on Your Front Walkway.
Gates are a fantastic way to add some depth to your front yard. Gates give the impression that your yard is something special to you that needs protecting. And it adds a little layer of mystery of what could be behind it.
You can choose a metal or wooden gate, depending on thedesign of your house.
Spruce Up Your Garage Doors.
Your garage doors are a part of the exterior of your house that probably doesn't get much of your attention. However, over time, your garage doors can show some serious wear and tear. This doesn't do much for the curb appeal of your house and gives a bad first impression for those passing by.

Your garage doors might do well with some fresh paint or by hanging lanterns on the side.

Hang Window Boxes Around the Outside of The House.
Window boxes are cute extra pieces you can put up around the exterior of your house that actually add a lot of depth. Especially if they match the style of your house, window boxes with flowers or other plants inside of them can give your house a big boost of character.

So, there you have it. You now have five interesting ideas of how to give the exterior of your house a bit of a makeover. What you end up taking on will depend on your budget and other factors, so take a big look at what you want to do and if it's going to be possible. No matter what you choose to do, your curb appeal will definitely thank you for it.