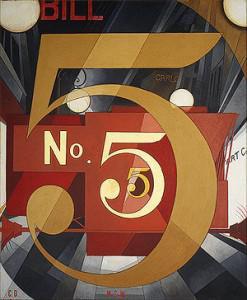 This week's Five Friday Facts are a follow up to last week's set.
In 2000, total water use in the U.S. was estimated to be 408 billion gallons per day. Electric power generation uses approximately half, irrigation consumes over one third, and public supply accounts for approximately one tenth.
The per capita water use in the U.S.  rose from 93 gallons per day in 1950 to 152 gallons per day in 2000
Each day, the U.S. per capita energy consumption includes nearly 3 gallons of oil, 21 pounds of coal, and 210 cubic feet of natural gas. Residential daily consumption of electricity is greater than 12 kilowatt hours (kWh) per person.
In 2000, accounting for waste, the average American consumed 2,700 calories per day – an increase of 24.5% from 1970. (2,170 calories per day)
The average American eats 32 teaspoons of caloric sweeteners – mostly sucrose and corn sweeteners – per day.
Source: http://css.snre.umich.edu/facts/
Image source: Metropolitan Museum of Art