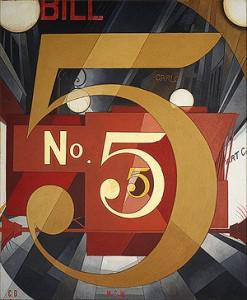 The use of E-10 Unleaded (10 percent ethanol/90 percent ordinary unleaded gasoline) is approved for use by every major automaker in the world.
One bushel of corn yields about 2.8 gallons of ethanol.
2006 represented the third largest corn harvest in the nation's history. Ethanol production consumed about 18% of it – some 2.15 billion bushels.
Ethanol production in the U.S. hit a record 4.86 billion gallons in 2006—nearly double the amount produced in 2000.By my calculations (2.8 gallons per bushel, times 2.15 billion bushels yields more than 6 billion gallons.
There are some 6 million "flexible fuel" vehicles on America 's highways that can run on up to 85 percent ethanol (E85).
Source: http://www.ethanolfacts.com/ETHL2007/quickfacts.html
Image source: Metropolitan Museum of Art