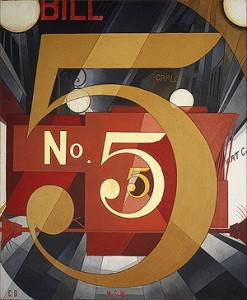 As of 2007 China generated 8 gigatons of carbon dioxide annually (which amounts to 6 tons/person). In addition, there were 21 cars per every 1,000 people.

As a point of comparison for the previous fact, the United States produced 7 gigatons annually in 2007, with 451 cars per every 1,000 people.

Canada generated 24 metric tons of carbon dioxide per person.

In 2008, China led the world in renewable energy production generating 537 billion kilowatt-hours (bkwh), 20% of their total energy needs. Wind and hydroelectric are the leading sources of renewable energy.

China is followed by the US (393 bkwh), Canada (390 bkwh), and Brazil (385 bkwh) in terms of top renewable energy producers.

2030 forecasts predict that 70% of China's energy will come from coal, double the amount of coal used now.
Source: June 2011 issue of National Geographic
Image source: Metropolitan Museum of Art