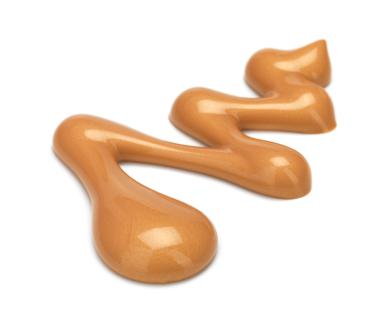 Luxury fake tanning brands
If like me, you'll be faking it this Christmas, here are five fabulous luxury fake tan brands that will give you a gorgeous glow.
££££29.99 Famous Daves-Super Dark
Best newcomer 
This tan is the latest brand on the tanning scene but it's not trying to blend in. If you are a fake tan fanatic, you are guaranteed to get a kick out of Famous Daves. Not for first time tanners but a must try for those who have mastered the art of a streak free application. The Super Dark tanning lotion lives up to it's name but make a mistake with this one and you may have to hibernate all winter.
If you want a tan that looks as though you have been living in the Caribbean for the last few months, this is guaranteed to give you the results you desire. Although this brand have aced the colour, the fragrance can be a little on the strong side and tends to linger longer than the other brands.

£££29.00 Xen Tan
Editor's Pick! The Overachiever
At £29 for a 263ml tub, this is one of the priciest tanning products on the list but it is worth every penny. Unlike other tanning lotions, it gives you a deep olive tan without a hint of orange.  Easy to apply, it won't dry out your skin allowing an even coverage that wont wear off in patches. This fabulous formula has won more awards than you can shake a stick at and is a firm favorite with celebrities. Like most overachievers, it's good at everything from color to coverage it's the most beautiful tan you'll find in a bottle.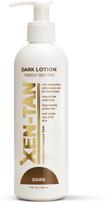 ££££32.00 St Tropez
 The cult beauty buy
This is the original luxury fake tan brand that was the first tanning lotion to put patchy DIY tans in the past. This iconic tanning product has gathered a cult following over the years and has earned its place in the beauty hall of fame. It may be the longest standing successful tanning product but does that mean it is the best? In my opinion, it comes a close second.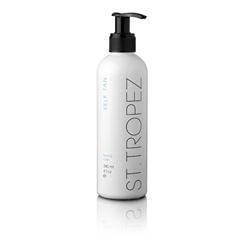 ££9.99 Fake Bake Beyond Bronze
The perfect price
This lightweight lotion glides on giving a rich deep color that other tans in the same price range can't compare to. The smell isn't toxic but it doesn't win any prizes in the fragrance department. Great for those who want an affordable instant tan in minutes that performs as well as the pricier products.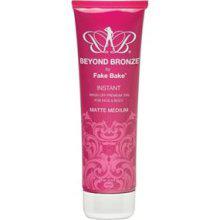 £6.29 Sunshimmer Instant Tan Make-up
Luxury for less
If you are looking for a natural looking tan that lasts for one night only, this is the product for you. A great choice for those who are less that talented when it comes to applying fake tan.  Easy to apply, this gorgeous tanning product comes in a light or medium shade with a choice of a matte finish or a sexy shimmer. At only £6.29, this is the cheapest way to get a gorgeous glow in an instant.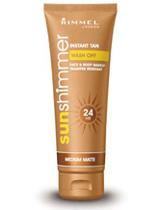 Fabulous fake tanning tips:
The key to a silky smooth application is preparing your body prior to tanning. Use a good quality body scrub or wear exfoliating gloves to remove any rough patches that can prevent a flawless finish.
Moisturise the night before you plan to tan but make sure you apply the tanning lotion on to clean, dry skin for the best results.
Orange palms are the biggest tell tale sign that your tan is fake so be sure to protect your palms with a tanning mitt before you begin.
Which tanning brand is your favourite? Leave your comment below!