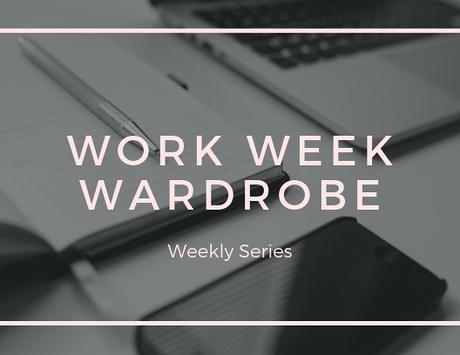 This week I am SKIPPING my

work-week wardrobe

and instead showcasing five looks I have worn to work featuring jeans, on one of the reader's request.
If you looked through the posts in this series you will notice that I am usually wearing jeans every (casual) Friday. However, if you are lucky that your work place allows you to wear them daily then firstly, I am envious and secondly this post is for you. 
My only rule while wearing jeans to work, is that they should not be torn, ripped or look shabby in any way. The best way to ensure you look professional while being casual and comfortable is to pick a pair which is single tone and fits you well. And then I practically style it with tunics (long and short both), hi-low tops, t-shirts, blouses ... everything. Looking put-together relies more on how you style and accessorize the outfit.
Pay attention to the fabrics, and make sure it is workplace-appropriate, and you should not have any trouble rocking your jeans to work. Below are five work outfits chosen from the many that I have shared on the blog: 
OUTFIT ONE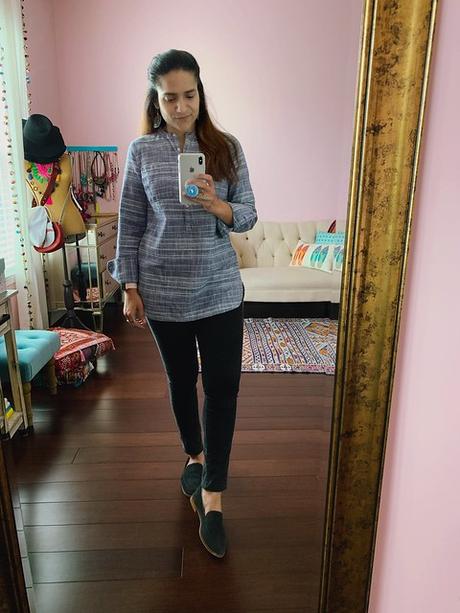 Tunic

 | 

Jeans

 | 
Shoes
OUTFIT TWO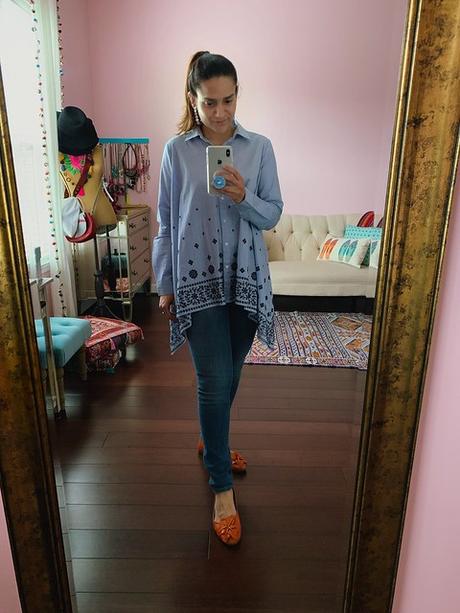 Tunic
 | 
Jeans
 | 
Shoes
OUTFIT THREE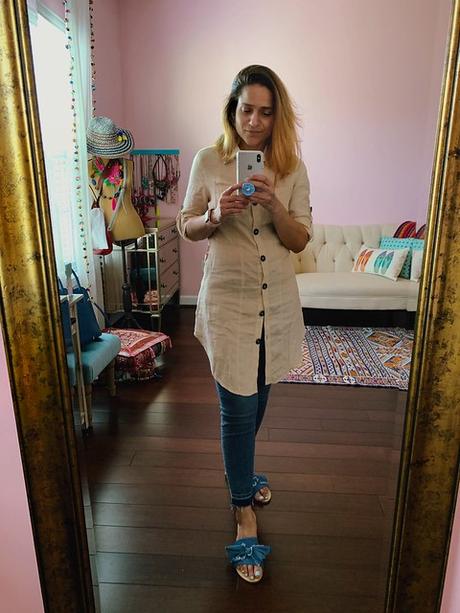 Tunic
 | 
Jeans
 | 
Flats
OUTFIT FOUR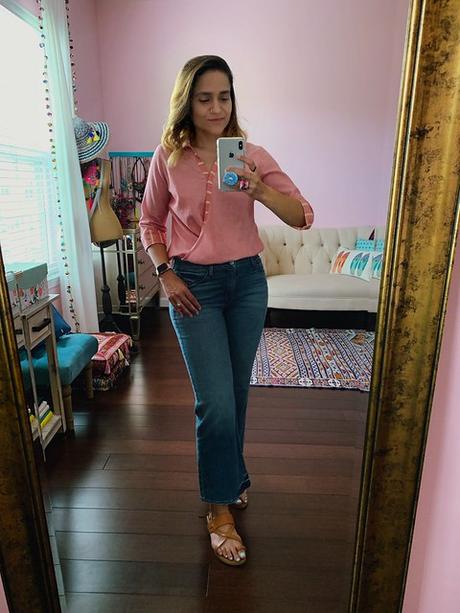 Top
 | 
Jeans
 | 
Shoes
OUTFIT FIVE
Tee

|

Jeans

|

Shoes
How do you style your jeans for work?