The land down under was the topic of choosing for my recurring blog post "First thing that comes to your mind when I say ______?"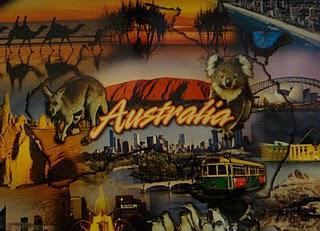 Australia as a continent and country has an amazing array of activities to suit every lifestyle. Backpacking, water sports, adventure sports, high end luxury holidays, breathtaking train journeys, natural and man made wonders, film and comedy festivals, everything can be found on this land known for its laid back attitude. In short, when you travel halfway across the world, you are guaranteed an amazing time no matter your interests.
My sole trip to Australia consisted of visiting Sydney and Melbourne. Melbourne, for the longest time remained one of the cities I felt comfortable in and a place where given the chance I would like to live. It has such enormous cultural diversity packed into a small area that you can't help but learn something new each day. During my time there I got to attend the Melbourne Comedy Festival, had my first introduction to Australian cinema with the excellent movie The Castle, and I also got to visit the Apostles before a few of them were lost forever. Sydney on the other hand is a bustling metropolitan city with great beaches, monuments, and a pace that I found exciting.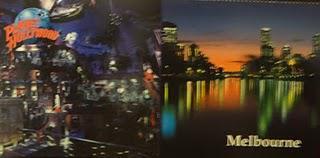 So, I asked a few of my twitter folk to tell me what was the first thing that came to their mind when I said Australia, and this is what they had to say;
@anish_trivedi - Bondi, Barbeque, Babes, Enough?
@iDad1Kid - Exotic, cool accents, expensive, rugged.
@connvoyage - Hugh Jackman. That's my honest first thought! =)
@AnjaniLadki - kangaroos haha =O)
@BreatheDreamGo - Wide open sun-blasted landscape, tinged with red and lapped by ocean rich with sea life, evocative moist rainforest, plump food, tall people.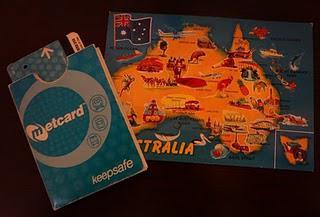 @Wanderingtradr - Tazmanian devil.
@Backpackforever - G'day, mate!" And how Melbourne is pronounced Melbon.....
@Travelwriticus - Austria :)
@a_henna - Mostly, the first words that come to mind are Sydney, Southern Hemisphere and kangaroos :)
@Roopunzel - Kangaroos, g'day mate, sun sea & surf - excellent sun eduction for their youth, everyone know to slip, slop, slap!
What a lovely bunch of answers I received. From Anish pointing out the three most important B's of Australia to Connie's reply proving that Australians have slowly taken over the cinema world.

  
Till next time, when we will feature another place, I wish you all the best in your travels.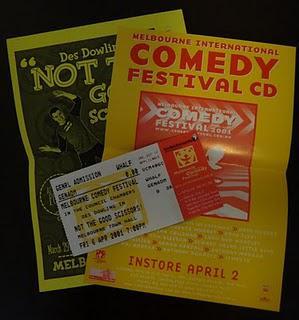 Author's Note:
Everyone mentioned above are great travel bloggers/tweeters and I recommend getting in touch with them on twitter for some entertaining and educational conversations. Simply click on their names to view their twitter timelines.