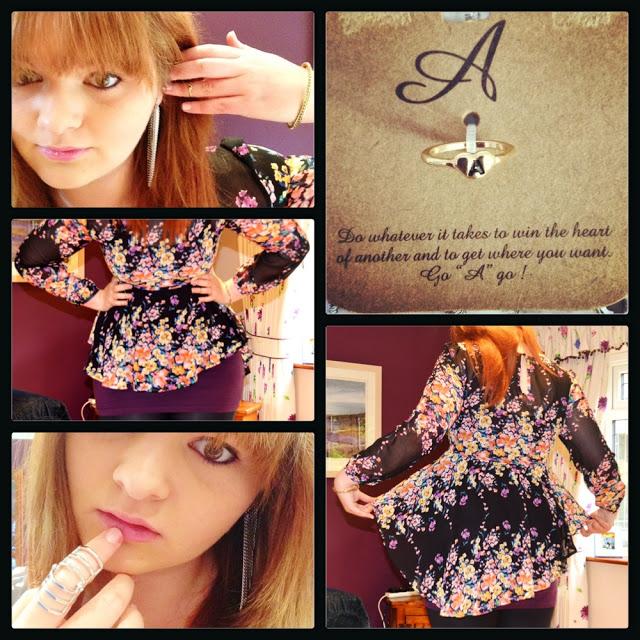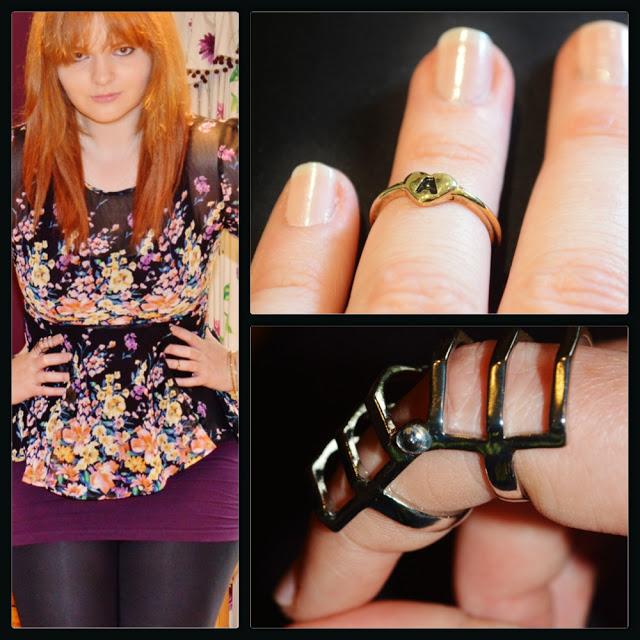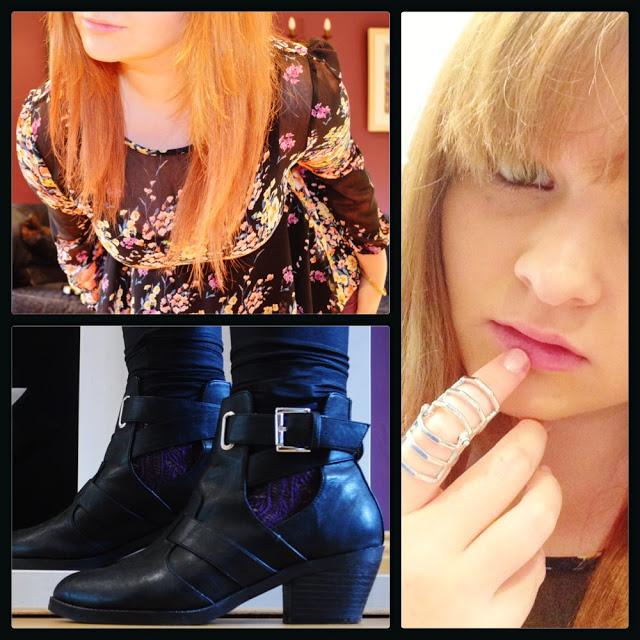 Peplum top -  boohoo.com
Long purple top and shoes - New Look
Leggings and earring - River Island
Gold bangles -  Primark
Rings -  Topshop
Socks - M&Co
Now that I have finished University for the year I have had a lot more time to blog, I also realised I hadn't yet done an outfit post that wasn't in one of the university studios. Unfortunately it is raining outside (typical Britain)  so it had to be done indoors. I got the 

Floral Peplum Blouse back in January and I find it is the perfect top to go out in. The fabric is chiffon so I put a long purple top under it and teamed it with 'shine' leggings. 
As for the shoes i'm loving the cut out trend at the moment, even though i probably wouldn't wear these when its raining. I put large knit socks with these to mach in with the rest of the purple in the outfit.