Hello and apologies for the radio silence but I have been struggling with January which seemed to have zapped all of my energy!
As it is the first day of February what better way to celebrate than with a new outfit post! The dress I am featuring today was actually my works Christmas party outfit and I have only now gotten round to blogging it- sorry!
My works party was more informal last year meaning I couldn't drag my Chi Chi London dress out of the wardrobe as it was too dressy for the occasion. In a blind panic I ended up on Crazy Clearance where I found not only a dress but also a pair of boots.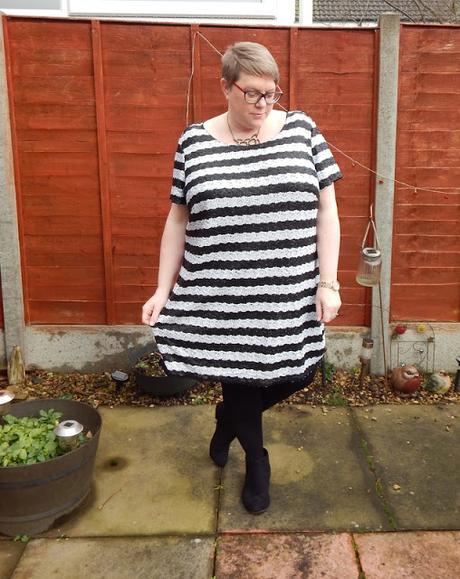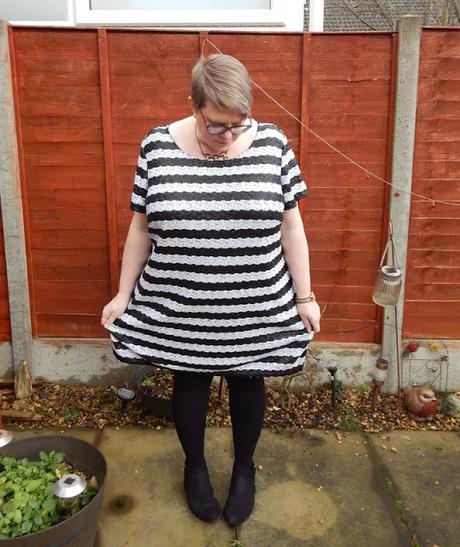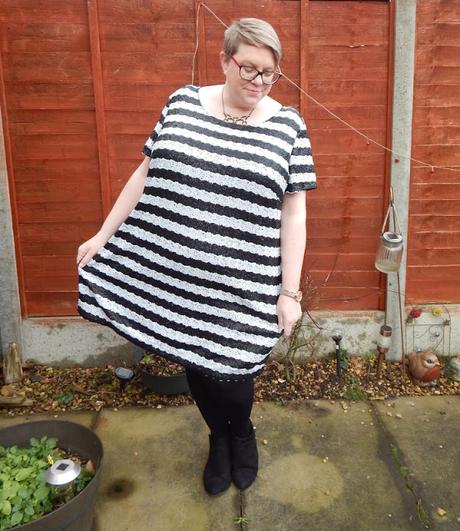 I sized up with this dress as I often find the sizing from Simply Be to be less than generous and I'm glad I did as it meant the dress didn't cling. It is covered in sequins which can feel a bit scratchy but you do get used to it and although it has a zip at the back I was able to slip it on without needing to undo the zip. It is fully lined and the length on me was perfect.
The boots have barely left my feet since I bought them and I shall be very sad when I have to put them away for the summer!
The necklace is an old piece from Coast which I must have owned for about 10 years and it is still going strong!
I have had a few bargains from Crazy Clearance and it is good place to look for clothes that is no longer part of the current collections as you can often grab a bargain.
I hope to get some more outfits on the blog as the days get lighter and hopefully I can dodge the rain showers!!
I hope 2017 is being kind to you so far 💗
Outfit details
Dress Crazy Clearance
Boots Crazy Clearance