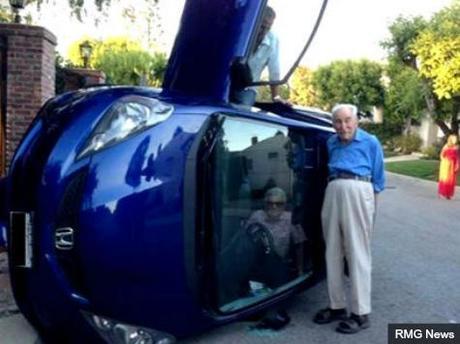 Source
I saw this on Good Morning America and felt the need to share it. Apparently these two took the turn to their driveway a bit to sharp and ended up like this. Both were fine, but Grandma was trapped and had to be rescued by the police. However, I love how they felt the need to take a quick picture before that happened. No sarcasm here – I think it's fantastic. I want to meet them now. I love how after realizing they were both okay they thought the situation was funny enough that they needed to take a photo. My kind of grandparents.

"Hey honey, before they get you out of the sideways car, let's take a selfie."
And that my friends, just made my morning.