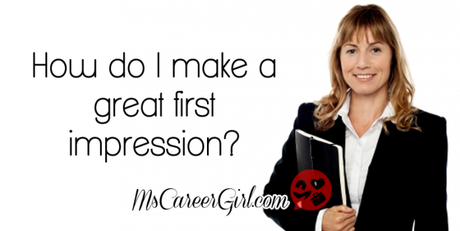 First impressions are inevitable. Our brains make snap judgments of people we meet within a tenth of a second.
So how can you make a great first impression for an important meeting such as an interview?
Do:
-   Wear a suit
-   Style your hair
-   Manicure your nails
-   Research the interviewer, company
-   Be honest and genuine
-   Listen and offer a thoughtful response
-   Follow up. Send a note. Make it personal: " 'Hope your golf game was great!"
Do not:
-   Arrive late.  Early is on time.
-   Hold a Starbucks cup
-   Chew gum…you know the rest! More dos and don'ts here.
Let's look at a couple of examples.
First Interview A
Years ago, on an interview day, I took one last look in the white over-the-door full-length mirror in my closet. The orange blouse gave my face a warm glow under my light grey suit jacket. My freshly manicured hands adjusted the matching lightweight wool grey skirt so it was centered, and I slipped into nude patent-leather peep-toe pumps. I looked the part.
After the interviews, I felt a rush of excitement as I hand wrote personalized thank you notes to the people I had interviewed with.
I didn't get the position. I was crushed. Even when you arrive as polished as Emily Post, there are no guarantees. I moved on and reminded myself that everything happens for the best.
First Interview B
Years ago on another interview day, dressed in a plum colored dress and black high-heel boots, I stood across from the bathroom mirror affixing gauze to the skin under my nose and chin.
The night before I was caught in the rain on my bike and was lucky enough to walk away from what could have been a horrible accident with only a few scrapes. I thought about asking to reschedule the interview, but I have never been one to cancel, so I showed up with my gauze goatee.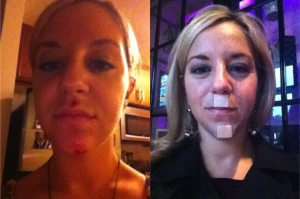 I got the position.
Authenticity has merit.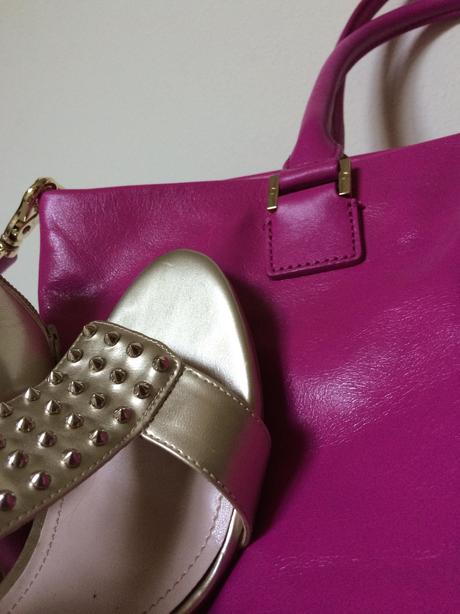 First impressions are just as much about how your character looks on the inside as they are about your appearance on the outside.
What are the ways you make a fantastic first impression? I'd love to hear from you in the comments and @kellymc247 #kmc1stImpression