The Flea market season er about to start over here.Not really until after Easter, but I have been keeping en eye outand managed to find two small ones in the nieghbourhood.
I try to find those related to scouts or charity.That´s where it´s possible to find great and cheap stuff.
Here´s what I found the first place I went.
A beautiful silver platter.I´m going to keep that oneand use it for display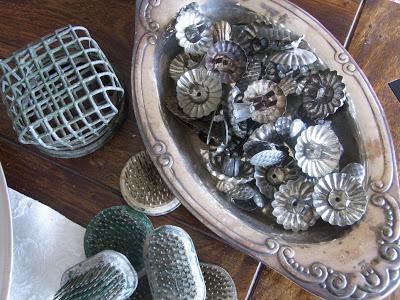 and would you believe thisA hole bunch of flower frogs.I have been hunting those for years and have only found a few until now.I got 6 of them for almost nothing.The hardest is to keep the facial expressionand not break into a huge smile when hementioned the price - oh boy :-)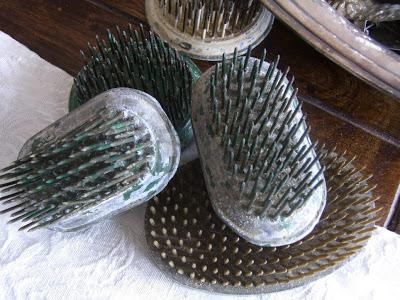 and then a bunch of vintage candler clip holders.I´ve saved some for me this time.I´m going to use them on each plate at ChristmasPlace a napkin with a ribbon around and then the candle holder on top with a little candle  - that is going to be so pretty.I got a lot though - so some of these have been listed inthe SHOP in set of four, in case someone wanted somefor christmas too or as a pretty decoration all year.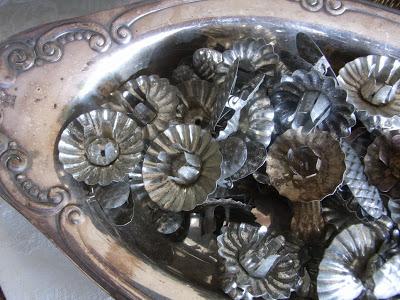 The next flea market was quite okay tooI got these cool vintage games.I´m sure the exhibitor was thiking what on earth I was going to use these for - cheap they were - very :-) :-)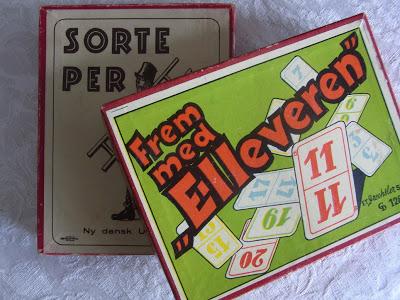 inside the one with the colors were these number cards.At first I had planned to list them in the shop toobut after a second thought I think they would be verycool date tabs for my upcoming travel journalsWhat do you think?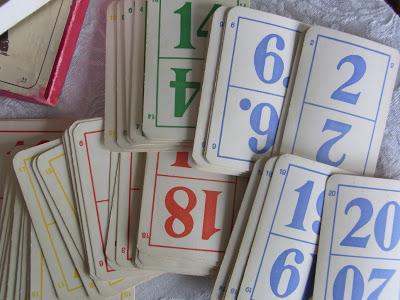 The black and white box contained thesevery cool black and white drawing cardsHaven´t decided about these yet, but think they wouldmake great tabs too - I might list some of these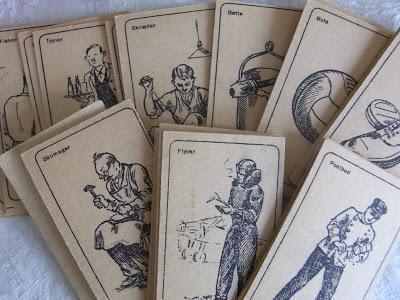 some old ephemera.I don´t find something like this very often over here.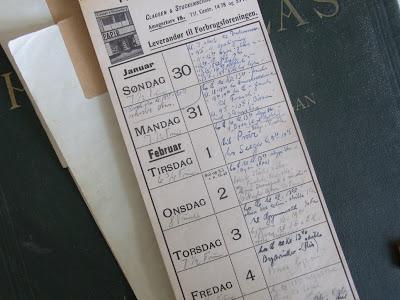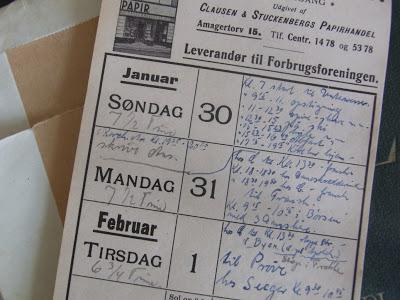 and then there were this awesome vintage atlas.It´s huge and the cover is torn and in piecesbut look at those leather strips for closure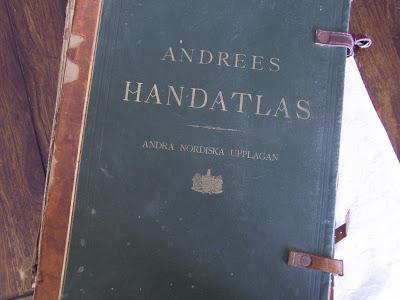 and inside it´s filled with the most wonderful old mapsfrom all over the world.I´m going to use some of these in my journals too.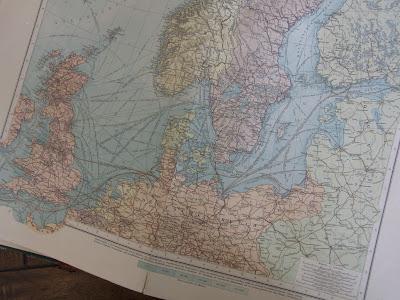 as soon as we have some prober daylight over hereI´ll take photos and share some in the shop.They are big sheet thought, so I´ll have to bend when shipping.
That was a pretty great startdon´t you think :-)
Wishing you all
A Very Happy Easter
and thank you so much for popping in
Tina ♥♥♥