Here's another journal spread - ByBun 'style'and with the use of colorsvery unfamilar for me - I do find it difficult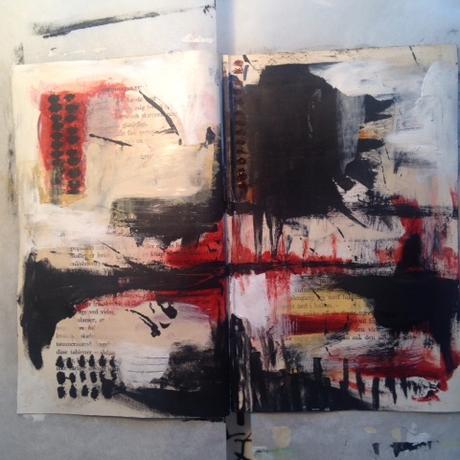 this is the background as it looked like before adding the details.I'm quite fond of the red color in here.You can't see it, but there's layers here with paint and paper scraps.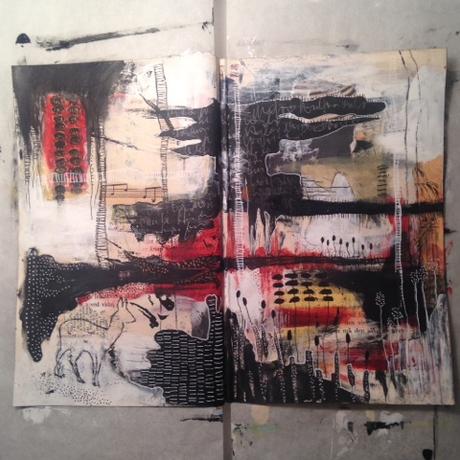 this is how the spread ended up - with all the doodle details.I like the little deer in the corner - I want to work more with this kind of transferand I do like the ladders too. I think they add a nice element.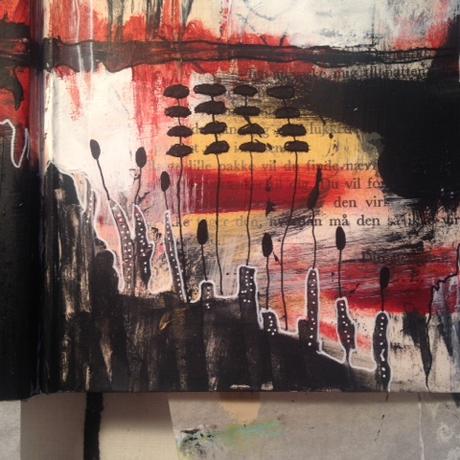 here's some close up photos to see the details.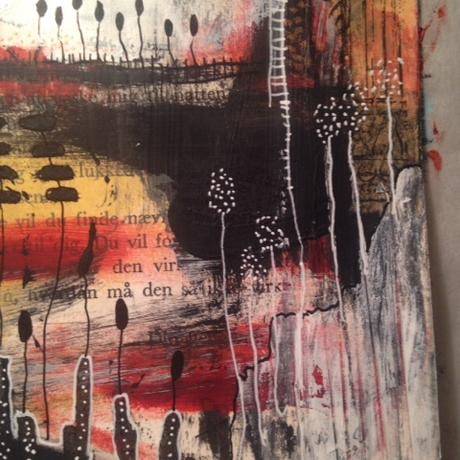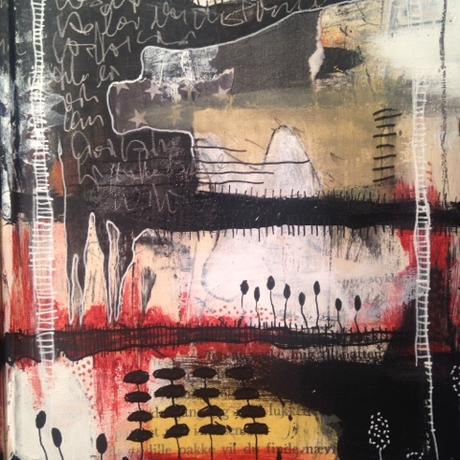 I added some scripples too - I like that.I really really like this class - not sure where this leads, but it's definitely going toinfluence on my collage work - I sure of that.
thanks for peeking in.
It's a beautiful sunny but cold day here today, I hope your day is beautiful too.Tina