Nutrisystem Review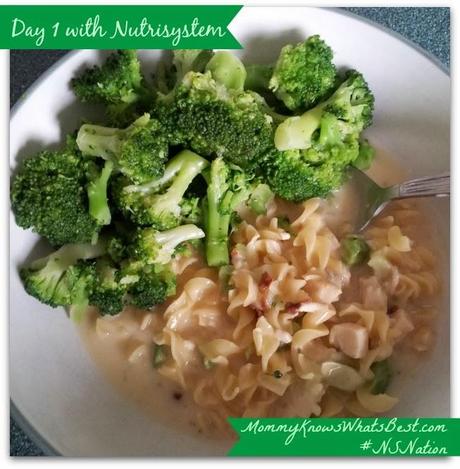 Day 1 with Nutrisystem #NSNation
This is a sponsored post on behalf of Nutrisystem. I received the Nutrisystem My Way Selects and the Fast Five products for free for the purpose of this review. The words and opinions are 100% mine. 
Today was the first day of my journey with Nutrisystem, and it was a great day!  
Last week I received all of my shipments, including the frozen food and the shelf-safe food. All of it was labelled according to meal time, including breakfast, lunch, dinner, and dessert (do you see those frozen desserts??).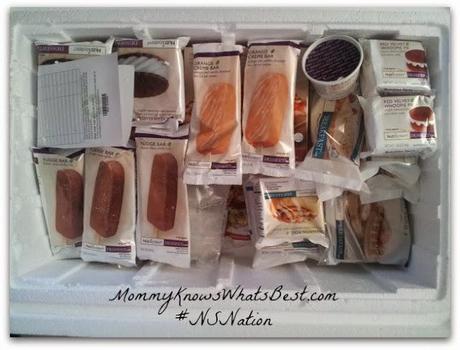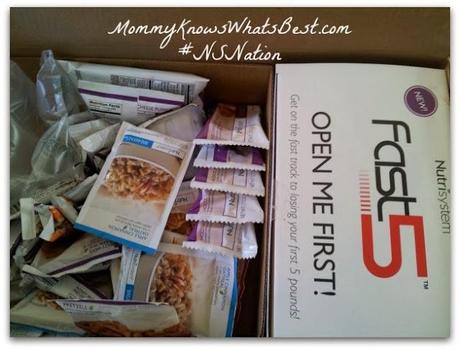 Receiving these shipments made it all real to me. I was going to get the extra help I need to be healthy again! I was so excited; it was hard not to start before today! 

For my program, I will have the Fast Five to start with and then the My Way Selects program, both new for 2014. Last week I printed the Nutrisystem grocery guide, so I already have some extras like veggies and yogurt that I can have in addition to the Nutrisystem foods. 

Learn more about the Fast Five and My Way Program in Nutrisystem's announcement here. 



What to Eat to Lose Weight
During the first week of the Fast Five, in which I could jumpstart my weight loss and potentially lose 5 lbs, I was given a separate box that contained the foods I would eat for the first 7 days. These specially chosen foods included breakfasts, lunch, and dinner, along with two kinds of shakes, EnergiZING and Craving Crushers. All I need to do during this week is to eat breakfast, an EnergiZING shake with a veggie serving, lunch with a veggie serving, a Craving Crusher shake, and dinner with a veggie serving. I also need to have at least 8 glasses of water a day (which isn't an issue for me because I drink water all day long).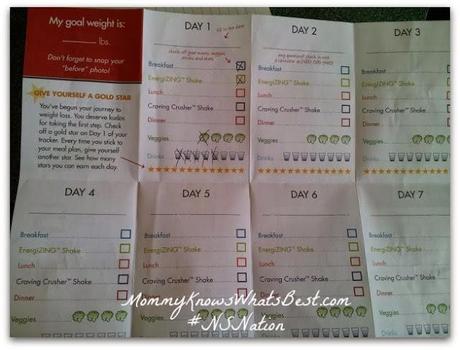 I was surprised at how filling these foods were! For breakfast, I had a super yummy double chocolate muffin, which out of the package seemed so tiny, but very, very filling. Could you imagine eating chocolate for breakfast and feeling content??
My lunch and dinner were the same: smaller portions, but excellent and filling. I had my recommended veggies, including cucumbers with seasonings, and steamed broccoli along with my two chocolate shakes.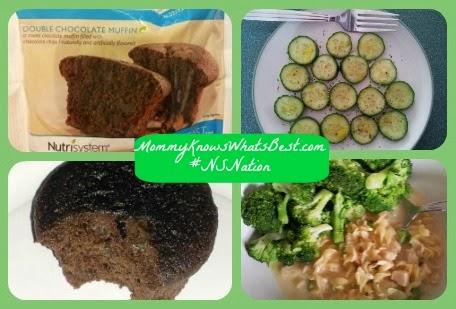 Nutrisystem Food
Does Nutrisystem work??

This is one of the questions I'll be answering. Being that it's only the first day, I can't say if anything will happen, but I know this: these foods are fantastic so far and I barely have to do any thinking to stick with it, so I have a really good feeling that I'm going to see great results! 

One thing that stuck with me today was when I got a call from my personal Nutrisystem counselor. She asked me how everything was going and answered my questions, assuring me that she'll be checking in every now and again. With this kind of support, Nutrisystem has to be a weight loss system that works for those who need the encouragement to keep going! 
Before Photo...
Okay, this is the part I have been dreading. I am not a photogenic person, and I hate seeing photos of myself now. There were many outtakes of this photo, but it is an original of me that has been untouched.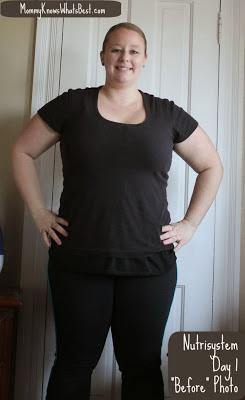 Ugh. This is me, after three kids and years of not taking care of myself. I used to look fit. I was never thin, but at least I looked healthy. 
I want to be the old me again (or is it the much younger me?), and I am hoping Nutrisystem can get me there! 
I'll be updating my first week's progress next Sunday. Stay tuned!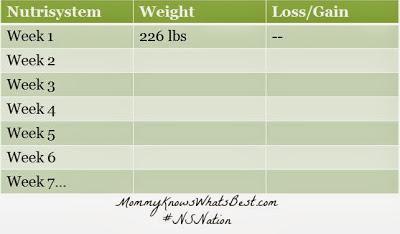 Interested in starting your own weight loss journey? Visit Nutrisystem.com or call 1-800-435-4074.