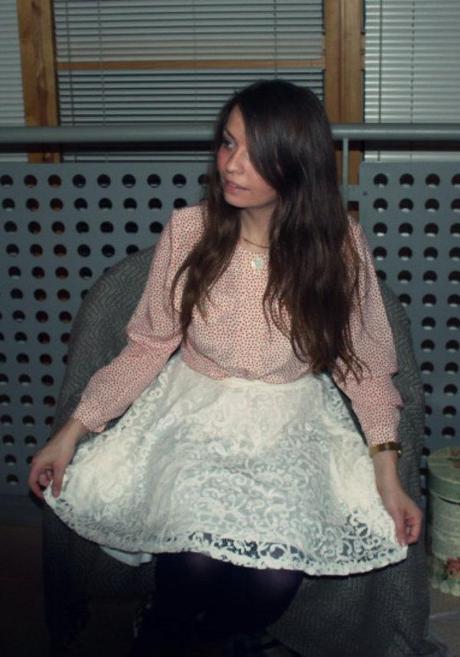 My room is quite small with limited wardrobe space. This has led to a complete "small spaces" revamp in which I bought a very cheap clothes rail from Argos and tried to make it look pretty with ribbons,  shiny hooks (that can't hold any weight, just simply for visual purposes) and some plain white boxes.
I am quite happy with the result however, it does mean I have to be quite selective with the items I hang up as they are on "display".  I like to pretend I am in Rachel Zoe's office with the rails of clothes, except the minor detail that none of my clothes are designer, fresh off the catwalk nor do I have multiple rails!
The dream of having a Clueless style rotating wardrobe is still a dream...maybe one day. The current make shift rail is a pertinent reminder to a) work hard enough to be able to afford a huge walk in wardrobe and b) to wear brighter colours now it is summer! Even though it has been raining, which leads to a gloomy sullen mood, I don't want to succumb to the black jeans, black top and black boots phase. As difficult as it may be, if it even snows in July, I am going to wear bright corals, pinks, blues and cream!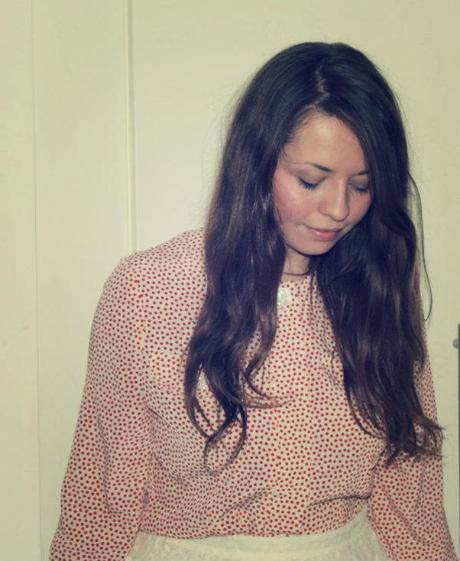 I am wearing my Annie and the Mannequins blouse once again for two reasons. One I really love it and two, I didn't like how I styled it in the previous post! I am wearing it with a cream lace H&M skirt, navy tights (unfortunately due to the uncalled for wintery weather) and my ASOS chelsea boots.