Remember how I mentioned that "two friends from Oklahoma flew in for the weekend" to attend my Bon Voyage party? Well, they did so as the best last-minute surprise. On Thursday, K found out she had a long weekend from work; she bought her plane tickets almost immediately and invited her boyfriend to join; even though he didn't have as much leisure time, he chose to take her up on her offer. They arrived at 4ish on Friday afternoon, just five hours before the party.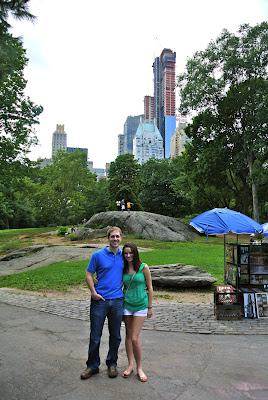 Yeah, you're right, I do happen to know the most amazing people. I was also lucky enough to have these incredible friends of mine occupy my Saturday as we introduced A (K's boyfriend) to New York City.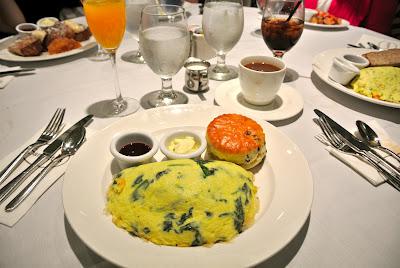 11:45am: Brunch at Sarabeth's Central Park South (coffee with cream, original mimosa, spinach & goat cheese omelette, scone).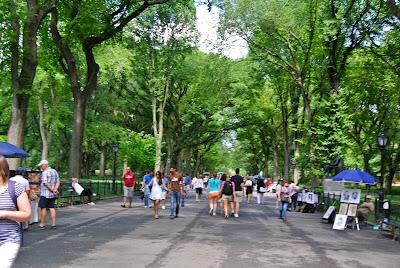 1:00pm: Stroll through Central Park.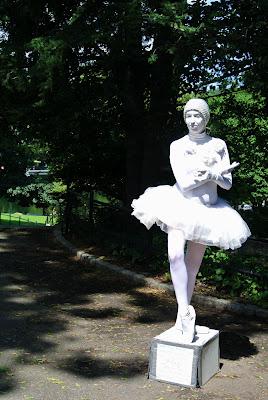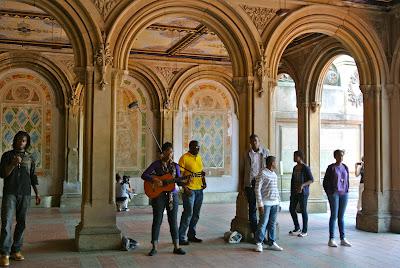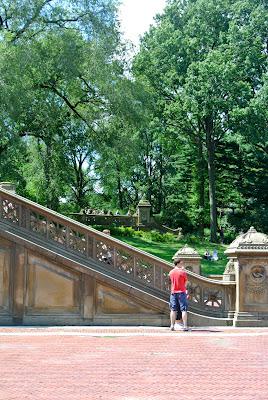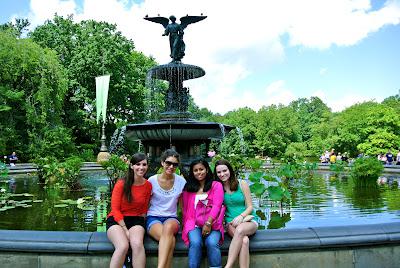 [Meghan, me, Tanya, K]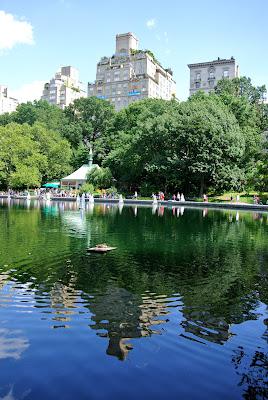 2:15pm: Walk down Fifth Avenue and through Rockefeller Center.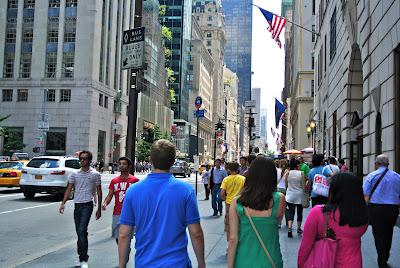 3pm: Take a Times Square break as they purchase last-minute TKTS.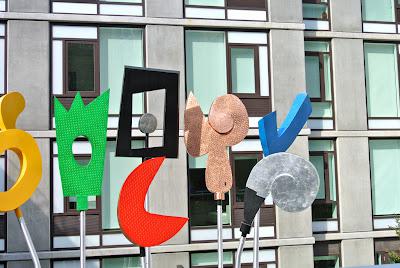 4:30pm: Enjoy a stretch of the High Line.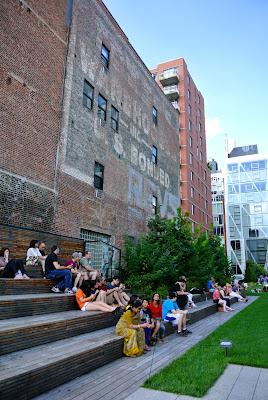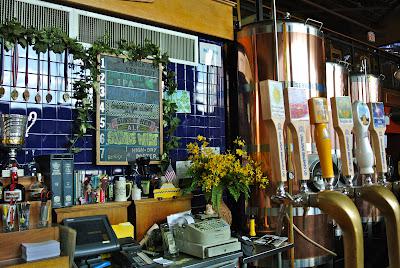 5:15pm: Lounge for a bit overlooking the Hudson at Chelsea Brewing Company with a microbrew of choice (Belgian-style white for me).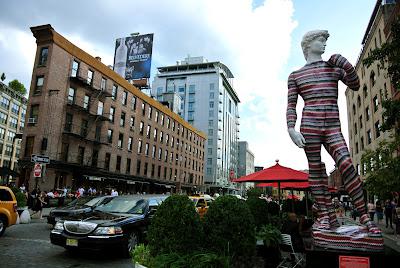 5:45pm: Venture from the pulsing Meatpacking District to the eclectic East Village in order to have dinner in Tompkins Square Park.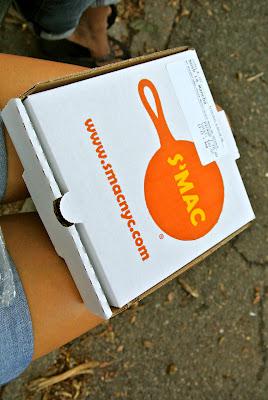 6:30pm: Revel in each other's company and the absolute delight of S'mac's multigrain pasta with Manchego cheese, fresh fennel, onions, and spinach.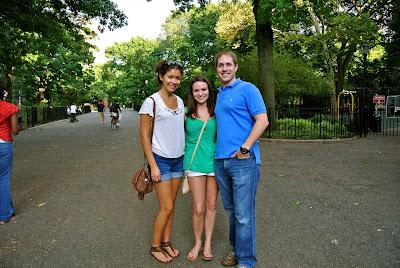 7:15pm: Bid the first adieu that brings you (me) to tears. "How lucky I am to have something [as in more than one someone] that makes saying goodbye so hard."