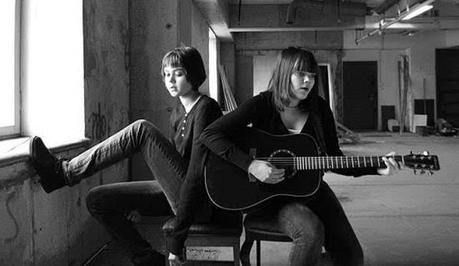 The Lion's Roar – First Aid Kit
Swedish folk duo First Aid Kit's (@firstaidkitband) sophomore album may not be released until next year, but the title track from The Lion's Roar is sure to get people excited for what's to come. Likened to acts such as Joanna Newsom and Fleet Foxes, this sister duo, comprised of Johanna and Klara Söderberg, is full of soulful harmonies and woodsy songwriting, the perfect combination for new age folk. "The Lion's Roar" is packed full of steady, melancholy guitar, vocals dripping with a twang and the occasional woodwind sound for a sense of whimsy.
Don't be fooled by the beautiful, aching vocals, though. Lyrics such as "I'm a goddamn fool, but then again so are you," give full support to the fact that these girls are actually pretty bad ass. First Aid Kit will be touring the U.S. this September as headliners and will share a few dates with Lykke Li (can you say ultimate indie girl tour?), so be sure to check them out Nov. 16th at Mercury Lounge. Also, while we're marking our calendars, The Lion's Roar, produced by Mike Mogis of Bright Eyes, is set for release on January 24th of next year.