Mozilla has released a new stable version of its Firefox browser which adopts the Australis user interface.
The friction within the Mozilla board did not alter the pace of development and the new Firefox is available for download .

Initially expected for Firefox 24, the Australis interface has now officially appeared on the browser.
It is characterized by less angular tabs and better display.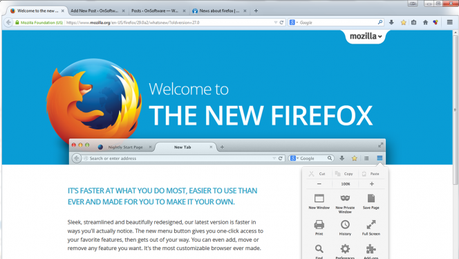 Much like Chrome, we could now find the options menu to the right of the address bar.
It provides access to preferences, extensions, options or full screen mode.
Firefox 29 also features a new synchronization module.
More specifically, it will be easier to ensure the transfer of data by creating a user account rather than entering a security key.
For each account, it will be possible to retrieve bookmarks, add- ons, passwords, browsing history or preferences and tabs.
F
or those of you who are nostalgic, it is possible to reload the old UI by downloading this extension: old-firefox