We have the very primary, first glimpse of the Firefox UI for tablets.
Mozilla UI team had always been open in sharing their final mockups which go in development. Previously, we have seen the upcoming UI of Firefox for Desktop and now we have some UI mockups of Firefox for Tablets.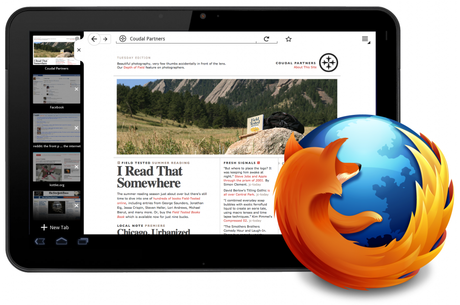 The team describes this version of Firefox for tablet as an evolutionary browser interface. Looking at these UI you too would agree that it looks sleek and much more comfortable if most of your internet surfing happens on mobile devices.
The overall theme does look like the Honeycomb interface but the basic and the standard Firefox elements co-exist making this as the perfect tablet browser.
Check the UI mock ups and let us know your views.
There is no official release date of the tablet version for Firefox but I know you are excited and we would update you with any information we get as soon as possible.