GUEST POST
How to Make Your Characters Believable
  

Sometimes when I sit down to work out an idea for a story that's been dancing or in some cases stomping around in my head, I first try to identify who the story will be about or who the main characters will be. Once I figure out what they want and need, I name them, color them in and dress them according to what century they'll be living in, what their income level might be and what they either do or don't do for a living.
  

Once these characters are drawn in my imagination, their personalities begin to take shape. In "Fireflies," I named the characters according to the personality traits I planned for them to have. I researched name meanings and outlined each of them as to what kind of person they were, their likes and dislikes and even how they spoke, before they ever found their way into the pages of the book.
  

"Fireflies" is a character driven story as well as being a paranormal historical fiction story, so it was very important that these people come to life for me and my readers. The story takes place in the nineteenth century. It wouldn't make much sense for these young people to be using twenty first century slang and high fiving each other would it? I know that seems a bit extreme but our readers are super smart and they can spot a time traveler a mile away. Do your research. It's so important and so worth it.
  

Consistency in a character's behavior is important. If they do evolve and change, make that evolution a natural transition and not something to where your reader becomes confused as to who is speaking. For example; in chapter three, your character might be jumping fences and wearing her brother's clothes, and in chapter four, she's wearing a dress and acting like a total lady. It's fine for her to change her clothes but under the dress, she's still the same person and most likely hasn't a clue how to wear a dress or how to behave in one.
  

The most important part of creating believable characters is to draw from your own life experience. Being the youngest of eleven children and having a very large extended family, I have so many characters to draw from I don't think I'll ever run out of material. Get out and live. Watch people and really listen to them. People are how they speak and behave, not who they may tell you they are. As Henry David Thoreau said, "How vain it is to sit down to write when you have not stood up to live."
Fireflies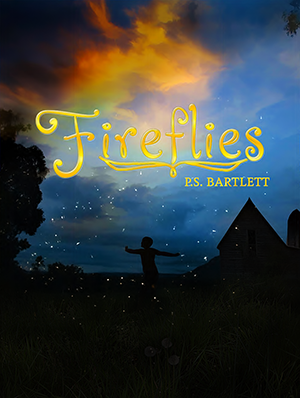 Dr. Owen Whelan and his wife Sarah have seven bright and expressive children. However, one of them is very unique; he's been followed since birth by lost souls. However peculiar Ennis Whelan has been for the first six years of his life, not until the day he found the bird did the degree of his strangeness become so tangible. When Ennis also reveals the gift of sight, he questions his father about visions of his past, including his voyage to America in 1844. Owen prayed he'd never have to share those tragic memories but he will share them, when he realizes he has no choice. Ennis' life depends on it.
Information
Title: Fireflies
Author: P.S. Bartlett
Genre: Fantasy
Length: 292 pages
Release Date: April 2013
ISBN-13: 978-0615754284
Imprint: Mythos Press
Available Here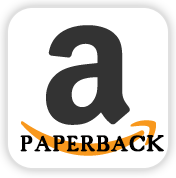 Goodreads
Fireflies Book Buy Links:
AMAZON US
AMAZON UK
AMAZON CA
AMAZON IN
AMAZON JP
AMAZON AU
What people are saying...
"As I read this novel I found myself being transported into a time far away, yet very comfortable as I was drawn into the family Whelan. As a first time novelist, Ms. Bartlett seems to have a gift and I will look forward to more novels written by her as it can only get better with experience."
- J. Gantt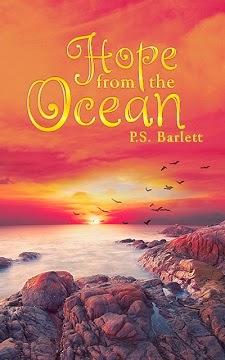 Title:
Hope from the Ocean
Author:
PS Bartlett
Release Day:
May 30th, 2014
Genre:
Historical Fiction/Paranormal/Historical Irish Fiction 
Blurb-
When Owen Whelan revealed his secret, he was set free from a haunting past and an uncertain future for his son, Ennis. However, in order to know the true depths of his heart, first we must follow him all the way back to a dirt road on a chilly and bitter spring dawn in Ireland. Behind the locked doors of his memories and hidden beneath shame, hunger and eventually escape, we learn the true meaning of the proverb, "There's hope from the ocean but none from the grave." Owen's journey will teach him that sometimes you have to cross that ocean not only to survive but to finally find love, life and become the man worthy of your own admiration and respect.  
There are turning points in life you cannot come back from but if you're brave enough, you can begin again. 
  MEET THE AUTHOR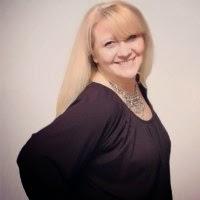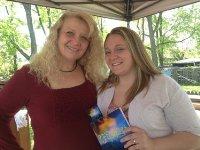 I was born on Valentine's Day a long, long time ago in South Baltimore, Maryland, less than a mile from Fort McHenry and Federal Hill. I'm the youngest of eleven children. I'm a very simple person. I love my life and am always striving to make it better for myself and my family. I write, I draw and I work full-time. I also paint beautiful watercolors with my three year old granddaughter.
I've been married for nearly 19 years and together we have two sons and a daughter. I'd call myself a football fan but I mostly only watch my home team, the World Champion Baltimore Ravens. I love super heroes and Superman has been my favorite since I was a little girl. June 2013 the new Superman movie "Man of Steel" arrives in theaters and it cannot get here soon enough for me. I love cats and I have a Maine Coon named Columbus.
I'm taking a fantastic voyage. Won't you join me?
Amazon Author Page    
Links:
Blog:

http://psbartlett.wordpress.com/


Twitter:

https://twitter.com/PSBartlett

 
Facebook:

https://www.facebook.com/PSBartlett

 
GMTA:

http://gmtapublishing.com/bookpages/fireflies.html