---
---
The Village of Hebron (OH) is accepting apps for FIREFIGHTER Until: Continuous recruitment. Salary $11.55 hourly.   For details about thousands of other fire departments looking to hire firefighters Join FireCareers.com today…  Fill out your PROFILE and get access to thousands of career firefighter recruitment's across the Country.  FREE 7 Day Pass
---
---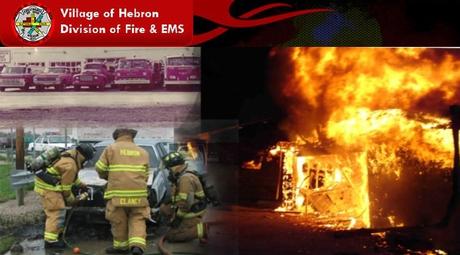 The Village of Hebron (OH)
is accepting applications for:
FIREFIGHTER

---
---
Firefighter $11.55 / hour Part-time
The Village of Hebron, Licking County, Ohio is currently accepting applications for the position of Part-Time Firefighter. Candidates must possess a valid Ohio Firefighter II certification as well as a valid State of Ohio Basic, Advanced, or Paramedic certification. Candidates must submit a written application and are subject to pre-hire interviews and background checks. Applications may be obtained in person at the Hebron Village Offices, 934 West Main Street, Hebron, Ohio between the hours of 9a-5p weekdays or by downloading it from our website at employment.hebronfd.org.
Department Overview
The Hebron Fire Department is a combination department operating from one fire station. Each shift has a staffing level of five personnel (2 Full-Time, 3 Part-Time). Last year, the Hebron Fire Department responded to 1,400 calls for service and is responsible for providing emergency services to the Village of Hebron and the southern 2/3 of Union Township.
The district is a very diverse community. Besides consisting of the typical Residential and Agricultural areas, the jurisdiction is home to a large amount of industrial and warehouse facilities, as well as several miles of Interstate 70 and other heavily traveled roadways.
111 Basin St
Hebron, Ohio 43025

Apply Now