---
---
City of Largo (FL) is accepting apps for FIREFIGHTER / PARAMEDIC Until: March 17, 2017. Salary $47,218.80 – $70,239.60 annually.   For details about thousands of other fire departments looking to hire firefighters Join FireCareers.com today…  Fill out your PROFILE and get access to thousands of career firefighter recruitment's across the Country.  FREE 7 Day Pass
---
---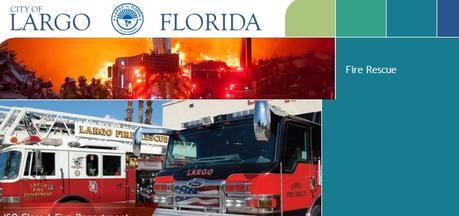 City of Largo (FL)

is accepting applications for:
FIREFIGHTER / PARAMEDIC

---
---

CITY OF LARGO
invites applications for the position of:


FIREFIGHTER / PARAMEDIC

An Equal Opportunity Employer
SALARY
Annually
$47,218.80 – $70,239.60

OPENING DATE: 01/27/17 CLOSING DATE: 03/17/17 05:00 PM

FUNCTION: The City of Largo, Fire Rescue, is now accepting applications for Firefighter/Paramedics.

Internal Applicants

Current City of Largo Firefighter/EMT who are currently enrolled in Paramedic School need only complete an online application prior to 3/17/2017.

External Applicants  – Please see Firefighter Employment for a detailed summary

For consideration, candidates must be State of Florida Firefighter II Certified and be a State of Florida Certified Paramedic or State of Florida Certified EMT currently enrolled in a State of Florida approved Paramedic Program on a shift friendly schedule.  Largo Fire Rescue hiring process requires completion of all steps listed below:
FireTEAM Testing
Valid NTN CPAT
Complete Personal History Questionnaire (PHQ) section *
Candidates can schedule both tests on the same website: www.nationaltestingnetwork.com
All applicants must complete an online application for this position by visiting www.largo.com/jobs prior to 3/17/2017.
Please upload copies of certifications and/or other information you would like placed in your file directly to your online application.
We can not accept hand delivered, mailed, emailed and/or faxed copies of any documentation.
Please note: Once the posting closes, there can be no changes can be made to your application and additional documents can not be uploaded. Please ensure your application is complete before submission.
(*) Please complete your PHQ as soon as possible. It can be accessed through your candidate account in your NTN Profile.
Benefit Information:
Same benefit package at EMT
Department Information:
Fire Administration was formerly notified that Largo Fire has earned ISO rating of 1. There are approximately 47,000 Fire Departments in the United States. There are 132 Departments within the U.S. that are ranked an ISO of 1.
Largo Fire Rescue provides a full range of services to the community, including hazardous materials response, technical rescue, tactical SWAT medics and an ALS service utilizing both ALS engines and rescues.
We are a leader in providing benefits and training to employees.
Largo Firefighters work a 24/48 schedule with an additional shift off every 28-day cycle (13 annually)
The City of Largo – A Great Place to Work!
Largo is located on the heart of Pinellas County along the Gulf Coast of West Central Florida just west of Tampa. Established in 1905, Largo has grown to become the 4th largest city in the Tampa Bay area.
Population: 75,000
Job Summary
Performs basic life support initially on his/her own at the scene of an emergency.
Performs advanced life support functions under the direction of a licensed physician.
Works as a member of a team in search and rescue operations at the scene of a fire.
Works as a member of a combat team in the prevention of fire damage and protection of life and property by combating, extinguishing and preventing fires.
Shift = 24 hours on and 48 hours off.
ESSENTIAL DUTIES AND RESPONSIBILITIES
Responds to fire alarms with fire company; enters burning building with hose lines; operates hose lines and applies a stream of water on fires; operates hand fire extinguishers and similar equipment in extinguishing fires; raises, lowers and climbs ladders; ventilates burning buildings to carry off smoke and gases; removes and rescues persons from danger; answers emergency alarms; performs salvage operations such as placing salvage covers, sweeping water and removing debris.
May be assigned as driver of aerial tower, fire engine, rescue truck and related fire equipment and apparatus; responds to fire alarms and returns equipment to station; operates pumps to maintain an adequate water volume and pressure.
Performs maintenance of fire equipment; lubricates, refuels and makes minor adjustments to fire apparatus and equipment; cleans and maintains station and grounds, makes a variety of minor repairs to fire station and performs a variety of manual tasks as assigned.
Participates in company drills; attends instruction sessions in such subjects as firefighting methods, equipment operation, first aid and street hydrant locations; may be assigned to perform fire prevention inspections.
Performs advanced life support functions such as defibrillate a pulseless, non breathing patient; administer intravenous electrolyte, endotracheal intubation; performs esophageal intubation.
Administers certain drugs as prescribed in standing orders or direct orders from a medical director or a medical doctor, subject to the provisions of EMS rules.
Performs related work as required
MINIMUM QUALIFICATIONS Training and Experience:
High school diploma or GED. College and related work experience preferred.
Possession of a valid Class "E" Florida Driver's License. The work includes assignments at different fire stations throughout the city, reliable transportation is a must.
Employee shall have and maintain a Florida State Paramedic Certificate, and must posses a valid Firefighter certification issued through the State of Florida and obtain a  Pinellas County Paramedic certification within one year from the date of employment.
Must be tobacco/smoke free for a minimum of one (1) year prior to hire and thereafter.
Must have no body ornaments (tattoos/body piercings) visible while wearing department assigned uniforms. A long sleeve uniform shirt that covers any visible tattoos is appropriate and under our new uniform policy.  The long sleeve shirt may be waived with approval of the Fire Chief.Knowledge, Skills, and Abilities:
Ability to learn, after a period of schooling and training, a wide variety of firefighting duties and methods.
Ability to learn, after a period of training, the inspection and operation of firefighting apparatus, equipment and tools.
Ability to understand and follow oral and written instructions.
Ability to readily acquire a knowledge of the street system and physical layout of the City.
Ability to successfully complete basic course of fire training prescribed.
Some mechanical aptitude required.
JOB PROFILE
Work Environment: 25% inside a climate controlled building. 75% outside which may include driving.
Physical Requirements: The essential functions of the job require: the ability to sit, stand or walk for undetermined periods of time. The work requires frequent: bending/stooping, climbing, fine manipulations, grasping, pulling, pushing, reaching, lifting/carrying of objects weighing up to 75 pounds, with crawling, kneeling, repetitive motion, and lifting/carrying of objects weighing 45 pounds and over.
Sensory Requirements: Hearing: Ability to understand what others are saying in normal conversation in person and on the telephone, and the proper equipment operation. Speaking: Professionaly  communicate orally with others in person and on the telephone. Seeing: Ability to see and read computer monitor screens, operate a vehicle, and read normal and fine print. In compliance with NFPA 1582.
Driving Requirements: The work requires frequent driving and possession of a valid Florida Class "E" Driver License.
Office Machines: The work requires the ability to operate the following office machines: multi-line telephone, Fax, photocopier, printer, computer, radio, and calculator. Software programs.
Other Machines: The work requires the ability to operate the following machines: fire apparatus, fire pumps, chainsaws, ventilation fans, lighting devices, and emergency medical equipment.
The City of Largo is an Equal Opportunity Employer. All qualified applicants will receive consideration for employment without regard to race, color, religion, sex, national origin, age, protected veteran status, or disability status.

APPLICATIONS MUST BE OBTAINED AND FILED ONLINE.
COMPUTER TERMINALS ARE AVAILABLE IN THE HUMAN RESOURCES LOBBY FOR YOUR CONVENIENCE.
City Hall, Human Resources Department
201 Highland Ave NE
Largo, FL 33770
FIREFIGHTER / PARAMEDIC Supplemental Questionnaire
* 1. Are you a Pinellas County Certified Paramedic?
 Yes

 No

* 2. Are you currently enrolled in a Paramedic "Shift Friendly" Paramedic program?
 Yes

 No

* 3. Please indicate the following: Name of Paramedic School, Completion Date of Program, Days of Classes. If already a Pinellas County Certified Paramedic, enter NA.

* 4. Do you have a High School Diploma or GED?
 Yes

 No

* 5. Are you willing to relocate or commute to Largo?
 Yes

 No

* 6. Are you currently a Certified Firefighter II in the State of Florida ?
 Yes

 No

* 7. Are you currently a Certified Paramedic in the State of Florida?
 Yes

 No

* 8. Do you currently possess or will you have completed all necessary certification requirements at the time of job offer – tentatively by April 3, 2017?
 Yes

 No

* 9. A current CPAT and FireTEAM test are required for the position. Have you completed both tests?
 Yes

 No

* 10. Work assignments can be made at different fire stations throughout the city so reliable transportation is a must. Do you own a reliable vehicle?
 Yes

 No

* 11. Have you been tobacco/smoke free for a minimum of one (1) year?
 Yes

 No

* 12. By checking 'Yes" below, you confirm you can comply with the department policy as follows: Must have no body ornaments (tattoos/body piercings) on the face, neck, hands, or fingers. Arm tattoos deemed offensive will require employees to wear a long sleeve uniform shirt that covers the visible tattoos under our new uniform policy.
 Yes

 No

* 13. I verify that I have read the Firefighter Selection Criteria (http://www.largo.com/jobs) and that I meet these requirements. I also understand the grounds for disqualification or deferment of processing.
 Yes

 No

* 14. During the interview phase of the recruitment there is a required threshold score of 70% required to move forward in the process. By checking yes below, I understand this requirement. An answer of no will disqualify me from moving forward in the process.
 Yes

 No

* 15. I acknowledge: * Each section of my application (work experience, education and references) has been accurately completed. * I'm aware that attaching a resume does not take the place of thoroughly completing the City of Largo application. * If each section has not been completed, I may not be considered for this position.
 Yes

 No

* 16. How did you hear about this job opportunity? (Please be specific)

* 17. If you are bilingual, please enter language(s) below. If not, enter NA.

* Required Question