---
---
Lake Cunningham (SC) is accepting apps for FIREFIGHTER.  Until: Continuous. Salary $27,000. – $30,000. annually.   For details about thousands of other fire departments looking to hire firefighters Join FireCareers.com today…  Fill out your PROFILE and get access to thousands of career firefighter recruitment's across the Country.  FREE 7 Day Pass
---
---

Lake Cunningham (SC)

is accepting applications for:
FIREFIGHTER

---
---
Full-Time Firefighter Opportunity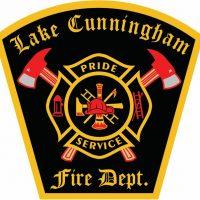 Contact Information
Contact Chief Travis Balliew
Phone: 8648895-1212
Location: Greer, South Carolina
Visit Website
More Information
The Lake Cunningham Fire Department in Greer, South Carolina is taking applications for the position of FirefighterApplicants can apply in person at our H.Q. station @ 2802 N.McElhaney Rd Greer, SC, 29651. To learn more about our department or to print an application, go to www.lcfd.us.
Job Description
While not all inclusive, the Firefighter responds to fire alarms, medical emergencies, hazardous materials incidents, rescue and other calls to protect life and property while constantly exercising all hazards risk reduction. Firefighters also regularly participate in various fire, medical, and rescue training. The Firefighter properly maintains the station and the department's firefighting, medical, and rescue apparatus and equipment.
Job Requirements
Minimum requirements are a high school diploma or GED and Fire Fighter II certificate from IFSAC or Pro Board. Two years of firefighting experience is desirable. Additional preference will be given for EMT certification. A valid driver's license with a favorable driving record is required. Applicant must be able to obtain a class B commercial driver's license within twelve months from the date of hire, training will be provided. Applicants must be able to attend post-employment education as required by the department's SOPs. Please provide a copy of a 10 year driving record and copies of certifications or a transcript of certifications, and a copy of HS diploma /GED with application. Resumes are accepted, however not in lieu of the application and other required documentation.
Applicant Process
Applicants are required to meet minimum qualifications and/or an equivalent combination of training and experience in reference to the position for which they apply before an application may be given consideration. Applicants will be subject to a background investigation and Firefighter Registration through the South Carolina Fire Marshal's Office per provisions of Title 40, Chapter 80, of the South Carolina Code of Laws. Applicants must be 18 years of age. Applicants are required to meet minimum standards set by the department to include a written exam, physical agility testing, and interview.
Benefit package includes:
Employer paid full family medical insurance coverage includes health/denial/eye care, S.C. PORS retirement, life insurance, paid vacations and sick leave. Additional benefits are available through payroll deduction at the employee's expense.
Salary Range:
27,100 – 30,000 depending on training and years in fire service
LAKE CUNNINGHAM FIRE DEPARTMENT IS AN EQUAL OPPORTUNITY EMPLOYER; WE ADHERE TO A POLICY OF MAKING EMPLOYMENT DECISIONS WITHOUT REGARD TO COLOR, RELIGION, SEX, NATIONAL ORIGIN, DISABILITY OR AGE. WE ASSURE YOU, THE APPLICANT, THAT YOUR OPPORTUNITY FOR EMPLOYMENT DEPENDS ON YOUR QUALIFICATIONS.
Applications with appropriate documentation will be accepted until the positions are filled.