---
---
City of Roanoke (VA) is accepting apps for FIREFIGHTER / EMT Until: Continuous recruitment. Salary $37,410. annually.  For details about thousands of other fire departments looking to hire firefighters Join FireCareers.com today…  Fill out your PROFILE and get access to thousands of career firefighter recruitment's across the Country.  FREE 7 Day Pass
---
---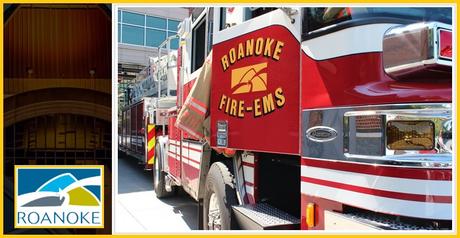 City of Roanoke (VA)
is accepting applications for:
FIREFIGHTER / EMT

---
---
Position / Title:

Firefighter/EMT

Job posting date: 06/23/2017

Job ID: 87550

Testing Agency: City of Roanoke

Job Category: FireFighter

State: VA

County: ROANOKE CITY

City: Roanoke

Zip Code: 24004

Posting Type: Open until filled

Filing Date:  —

Pay Type: Paid Position

Salary: $37,410. annually

Job Link: http://www.governmentjobs.com/careers/roanoke/jobs/1774063/firefighter-emt?page=2&pagetype=jobOpportunitiesJobs

Job Email:
Requirements:
EDUCATION and/or EXPERIENCE
High school diploma or general education degree (GED); Associate degree with courses in fire science, emergency health sciences or related field; or equivalent combination of education and experience. Must be at least 18 years old.
CERTIFICATES, LICENSES, REGISTRATIONS
Possession of a valid appropriate drivers license issued by the Commonwealth of Virginia. Must possess or obtain EMT certification within twelve (12) month probationary period. Must possess and maintain required certifications appropriate to duty assignment within the Fire/EMS department.
Special Filing Instructions:
Open Until Filled – Accepting applications until a position has been filled. Position could close at any time.
Contact Info:
City of Roanoke Department of Human Resources
215 Church Avenue, SW, Room 207
Roanoke, Virginia 24011
– OR –
www.roanokeva.gov/jobs
Firefighter applicationremainson file for1year. Onlyone application required, reapply after 1 year expiration date.
Add to my Watch List
This job information was brought to you on Jun 23, 2017 by Firecareers.com
Copyright © Firecareers.com, Craig and Pam Freeman, 1129 Maricopa Hwy #104 Ojai Ca 93023
Phone: (800)-326-8401 – www.firecareers.com