---
---
Elmhurst Fire Department (IL) is accepting apps for FIREFIGHTER Until: June 29, 2017. Salary $68,128 – $91,617 annually. For details about thousands of other fire departments looking to hire firefighters Join FireCareers.com today…  Fill out your PROFILE and get access to thousands of career firefighter recruitment's across the Country.  FREE 7 Day Pass
---
---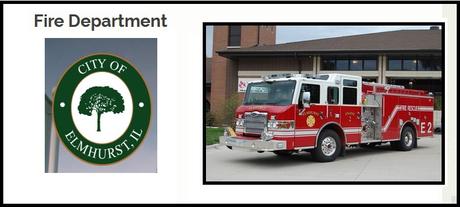 Elmhurst Fire Department (IL)
is accepting applications for:
FIREFIGHTER
---
---
Position / Title:

Firefighter

Job posting date: 05/25/2017

Job ID: 87065

Testing Agency: Elmhurst Fire Department

Job Category: FireFighter

State: IL

County: DU PAGE

City: Elmhurst

Zip Code: 60126

Posting Type: Filing deadline

Filing Date: 06/29/2017

Pay Type: Paid Position

Salary:  $68,128 – $91,617 annually

Job Link: http://recruitment.iosolutions.com/Online-Job-Applications/Fire-Job-Applications/Elmhurst-IL-Firefighter-Job-Application.html

Job Email:
Requirements:
Minimum Requirements:
$35 non-refundable application processing fee
United States citizen
Must be 21 years of age, and under 35 years of age at time of application, or as otherwise exempt by statute
High school diploma or equivalent
Valid driver's license
Illinois Department of Public Health EMT-Basic license at the time of application. EMT-B must also be current at time of conditional offer
Illinois Firefighter II or Basic Operations Firefighter Certificate – must be issued from the Office of the State Fire Marshal (OSFM)
Valid Candidate Physical Ability Test (CPAT) and Approved Ladder Climb Card(s) issued no more than 365 days prior to the date of the written exam. Valid if dated 7/29/2016 – 7/29/2017). Must also be valid at time of appointment.
Special Filing Instructions:
Contact Info:
Apply online at the link above.
Add to my Watch List
This job information was brought to you on May 25, 2017 by Firecareers.com
Copyright © Firecareers.com, Craig and Pam Freeman, 1129 Maricopa Hwy #104 Ojai, Ca. 93023
Phone: (800)-326-8401 – www.firecareers.com