Ready for a fun refashion!!??
So a few weeks back, I found these on Pinterest.
I fell in love and according to the listed price they were over $100.  Ouch.  Not only that, they didn't sell them any longer.  Either way, nu-uh.  What does a crafter do??
DIY!
Here's my version: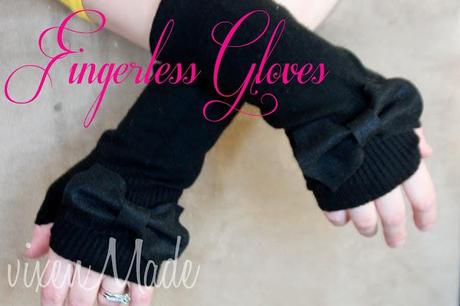 And here's the original: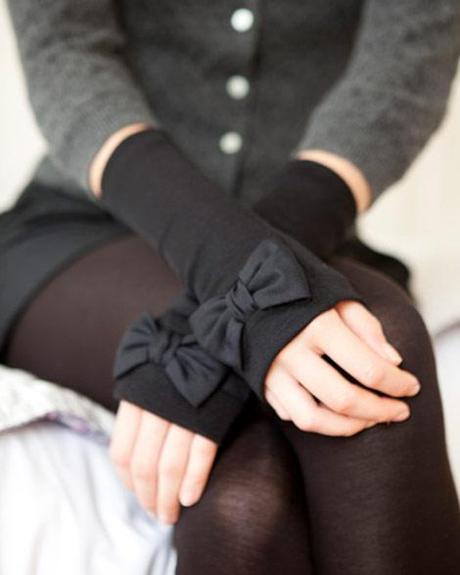 No.  Not perfect.  But hey, mine were free!
Let me show you how I made them.
I had an old sweater I no longer wore sitting around.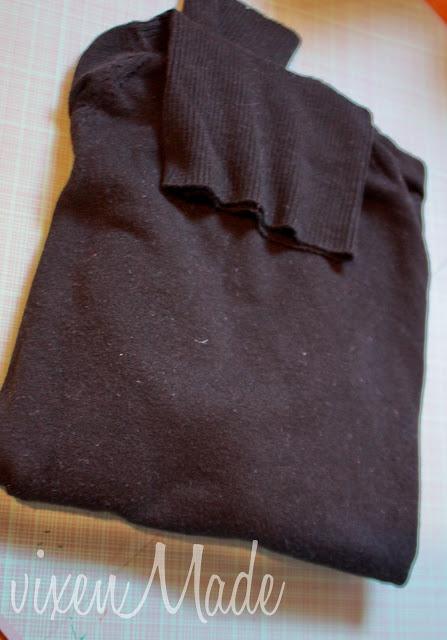 I laid out the sleeves and used my arms to measure out where I wanted them to end.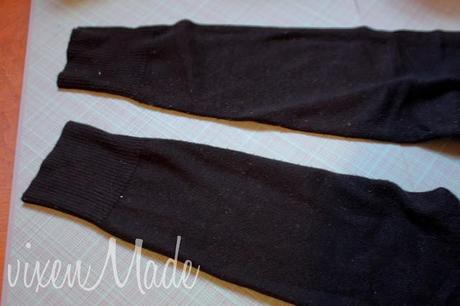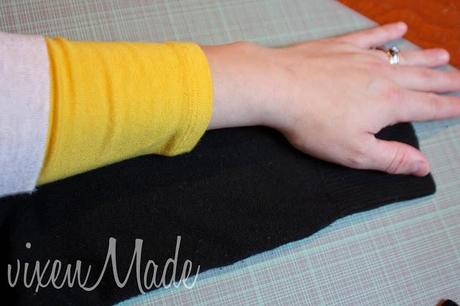 Mark them out with a piece of chalk (I also measured to be sure they were both the same length).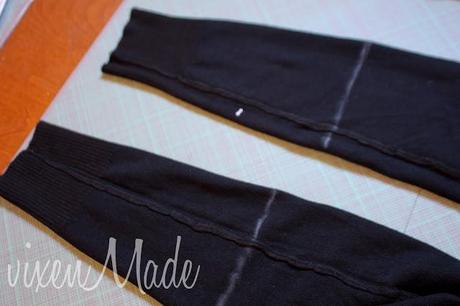 Cut them off a little past your mark to make up for the seam allowance.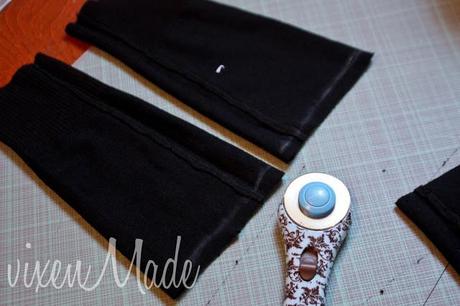 Serge the ends or use a zigzag stitch to prevent them from fraying.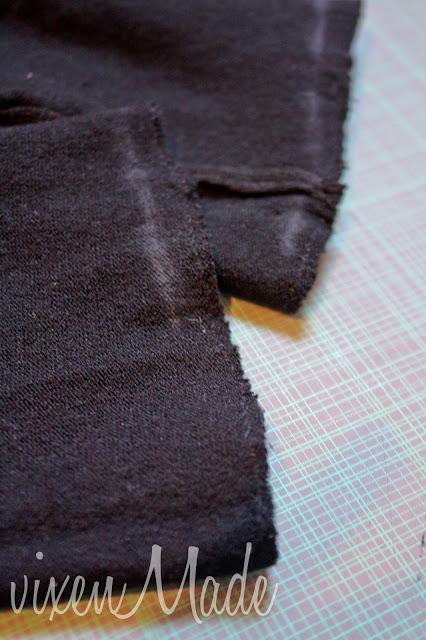 Fold over the edge to make a hem and sew.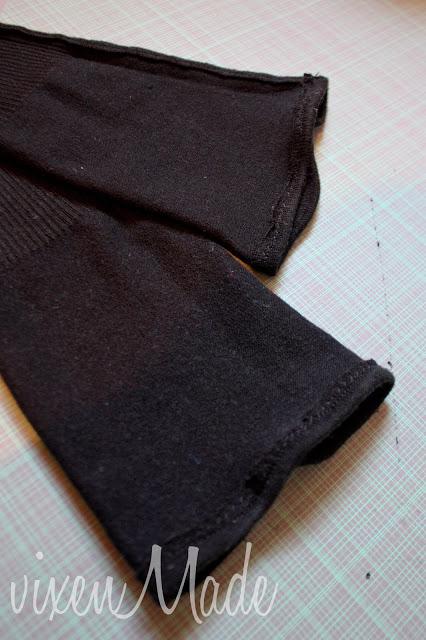 I wanted my gloves to be snug, so I sewed the side seam in a bit, then cut and zigzagged the edge.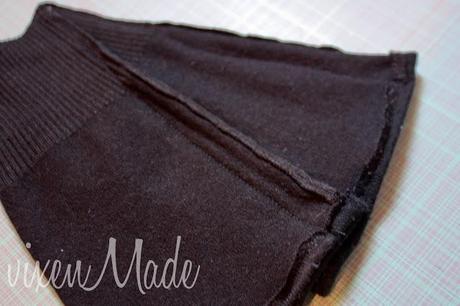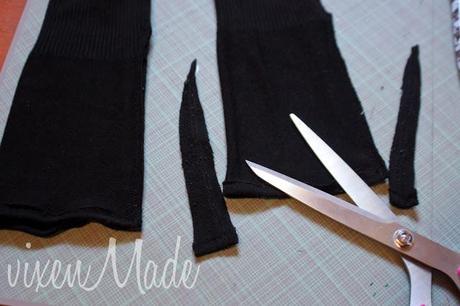 While inside out, try them on and pin where you want your thumb and fingers to separate.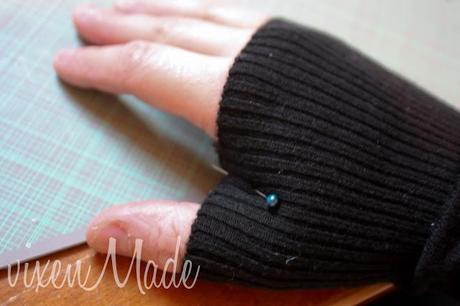 Do this to both gloves.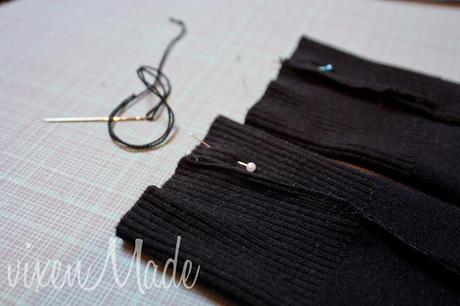 Then using a thicker thread or an embroidery thread, sew 1/4 inch long (or a little longer) stitch.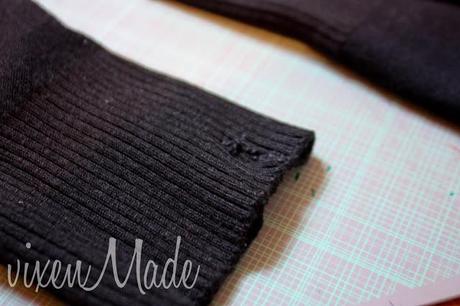 Flip them right side out and try them on to be sure they fit okay.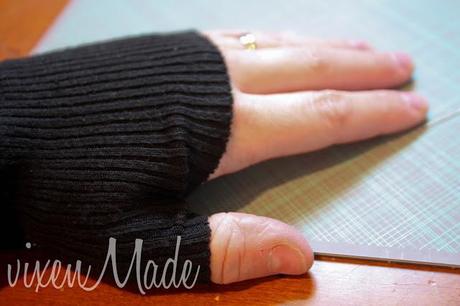 For the bows, cut two pieces of felt 4x2 inches.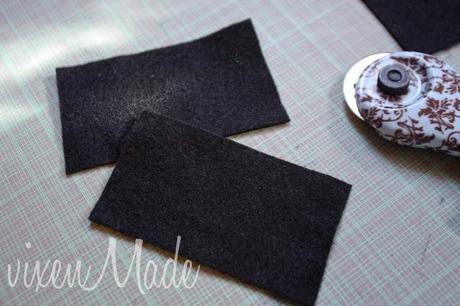 And two pieces 1x2 inches.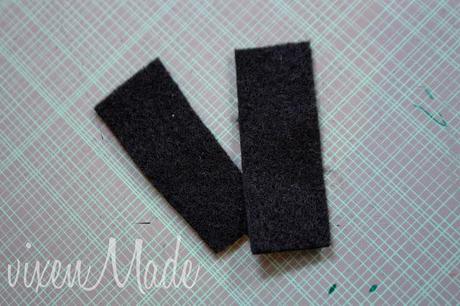 Get some coordinating embroidery thread to stitch your bow.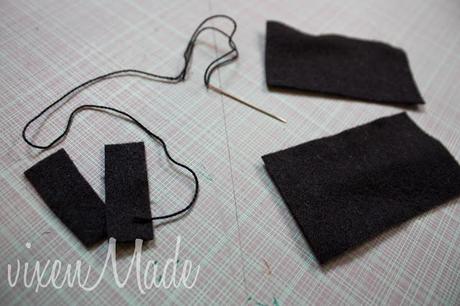 With the larger piece of felt, fold in the center like so and stitch once.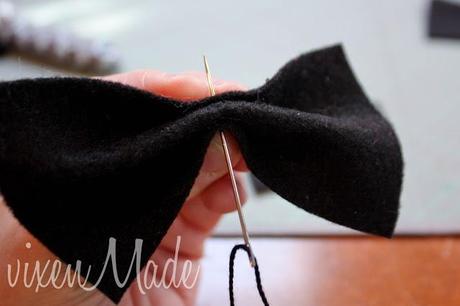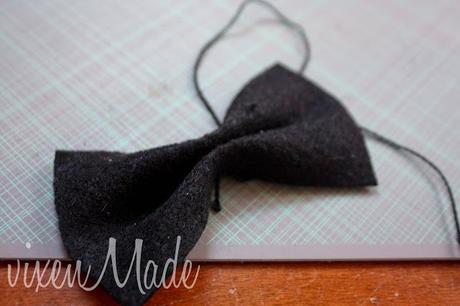 Then, using the smaller piece of felt and wrap it around the center.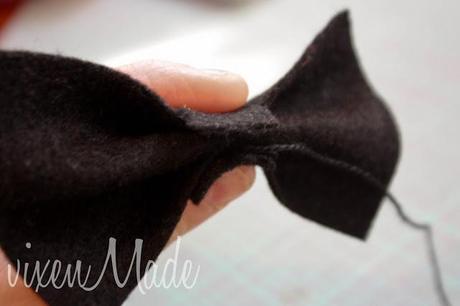 Then stitch the ends of that piece together.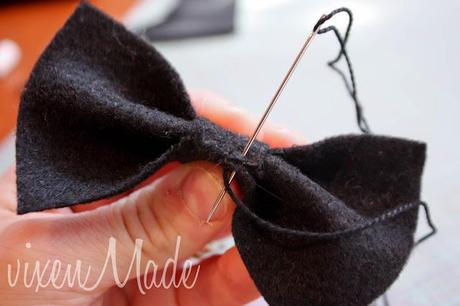 Ta-da!  A bow.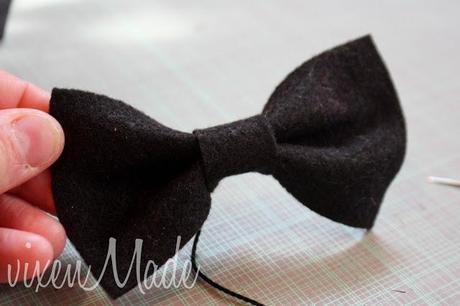 Now comes the fun part (Not!).  Try on your glove and mark out with a piece of chalk where you want the center of your bow to be.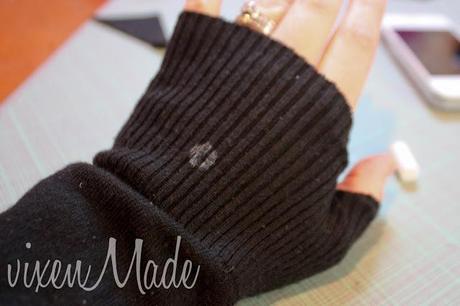 Then, begin to stitch on your bow.  There's no step by step or method to it.  Just make a few stitches in the center of the bow onto your glove, then a few up and around each end of the bow.  Make small stitches (try to only go through part of the bow as to not have the stitch show).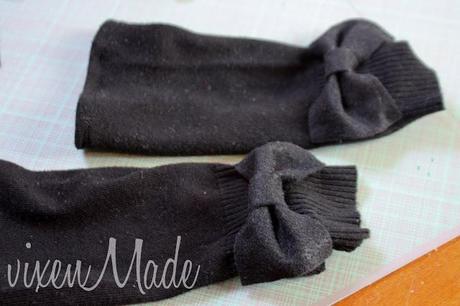 And there you have it!  Bow embellished fingerless gloves!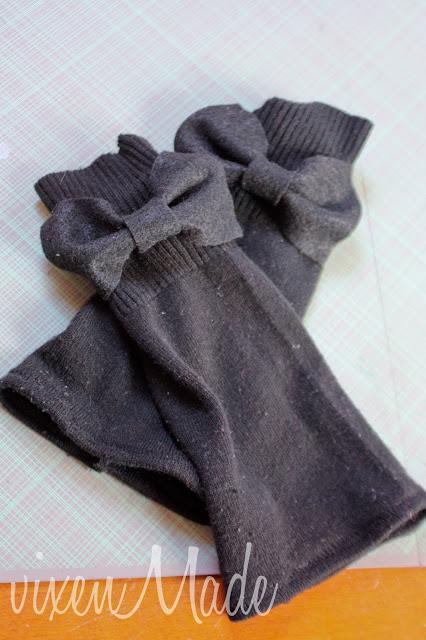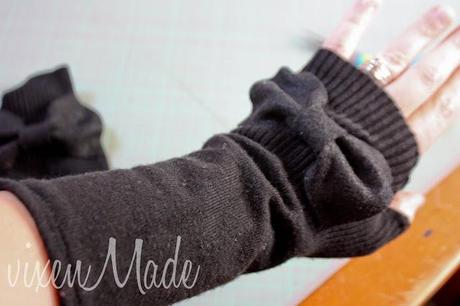 Kind of a fun accessory for fall, don't you think?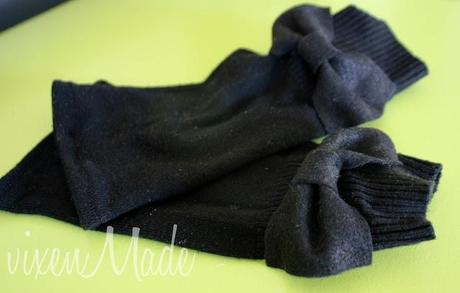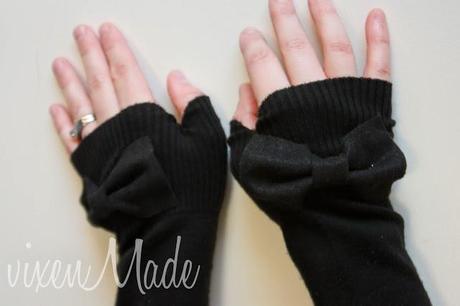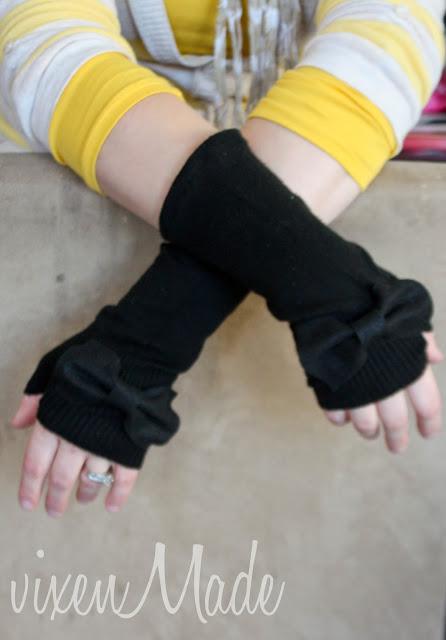 Have fun!!