Before waving goodbye to Buxton and reluctantly welcoming the prospect of pitching my tent in an anything-but-summer kind of weather; there was one last place-to-see on my list that had been highlighted after a browse across an OS map for the area.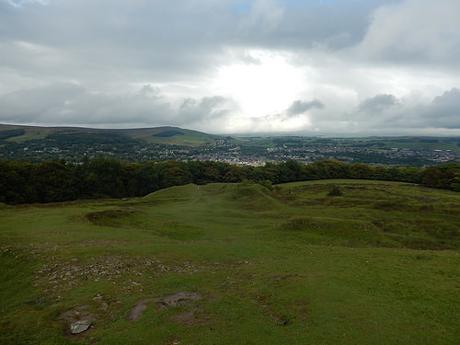 It was my chance to discover Solomon's Temple.
This particular folly is also known locally as Grin Low Tower and is therefore not to be mistaken for or confused with any other structures, once thousands of miles from Buxton, that may bear an identical name… Somewhat unfortunately.
Perhaps the most challenging part of this expedition was navigating my way out from the town center. Despite having trekked up and down the high street at least three times now (with the third journey, to return to my car and equip proper walking boots), I felt too self-conscious to be able to whip out my OS map and compass in public.
Pedestrian signs initially led the way towards Poole's Cavern, which has a convenient car park at the foot of the most commonly accessed route up to the tower (they also have a Go Ape center on site here). From there, I was following road signs and taking a bit of a punt at each junction, as the showers returned once more.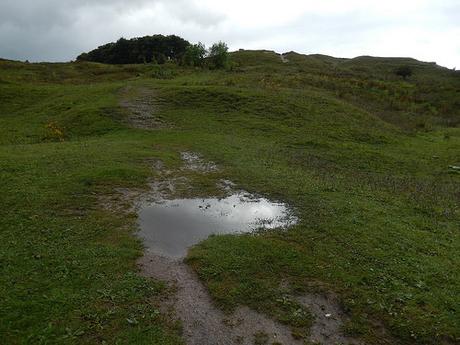 Away from the busy town center and walking the side streets and back roads of Buxton, I bought my map out and soon determined I was on the right road, using a pair of nearby school buildings to confirm my location.
From there, I took a footpath opposite a T-junction and soon found my way climbing a worn path before ascending up through the puddles you can see in the photo above.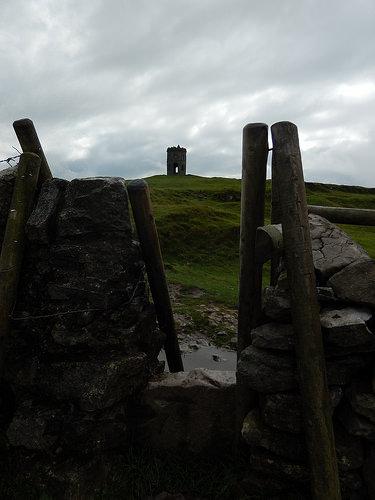 It was more of a challenging climb than I had expected, after a good three-hours of driving and a couple of hours wandering an unknown town alone. But it wasn't long before I caught my first sighting of the tower.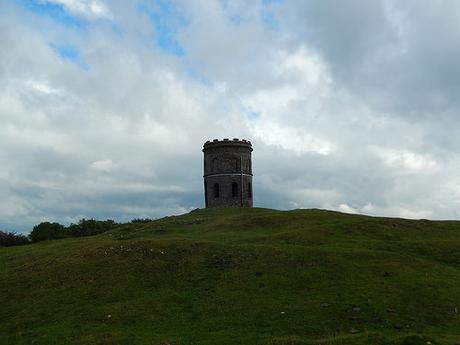 On such a dismal day, I was surprised to see a small family occupying the roof space. I'd have to wait a few minutes for my turn, before ascending the twisty, narrow stone staircase.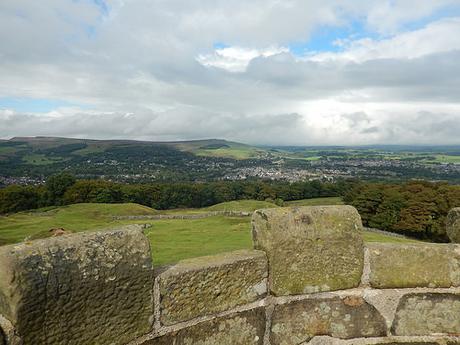 From here, the views would surpass my expectations.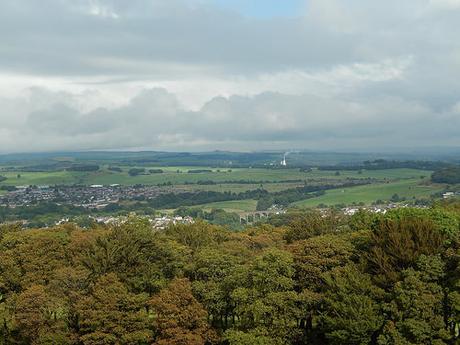 You can see the town's viaduct in the photo above.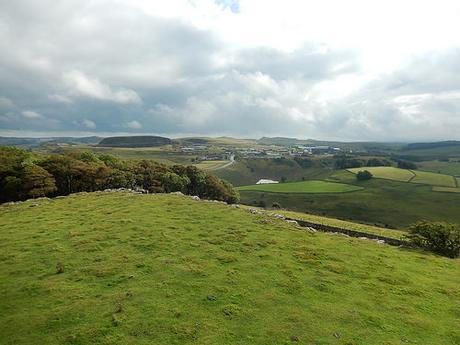 Looking away from the town and south over Derbyshire, I believe – my camp site would've been beyond hills to the left, here.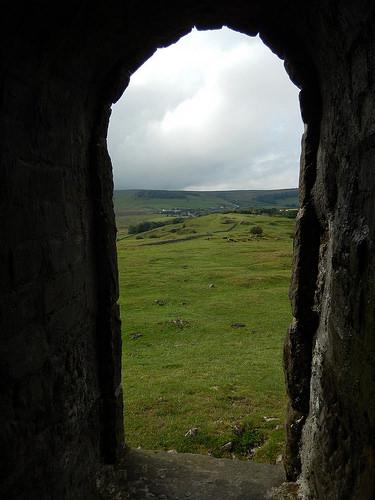 My long-sought-after peace in this town was soon disrupted when a pair of loved up teenagers climbed the stairs from behind me. I stayed a few more minutes, in order to take the photos you see above. But I didn't feel comfortable resting here to finish my lunch.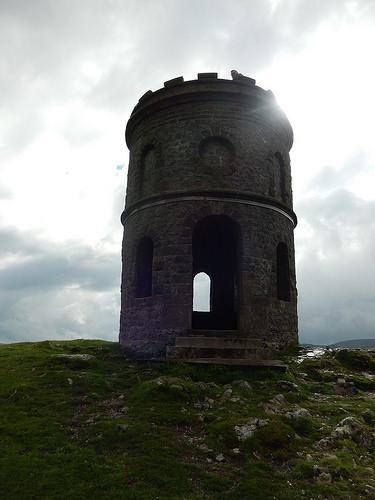 I even waited for five minutes or so at the foot of the tower but they weren't in any hurry to leave and so, I had to plod on.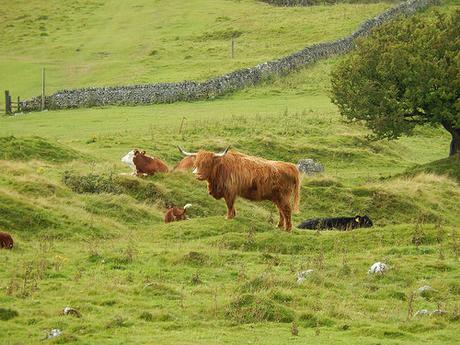 My descent lead me past this mixed herd of cattle. Along the way, I passed a few other families who were on their way up to the follow – maybe I did leave at the right time!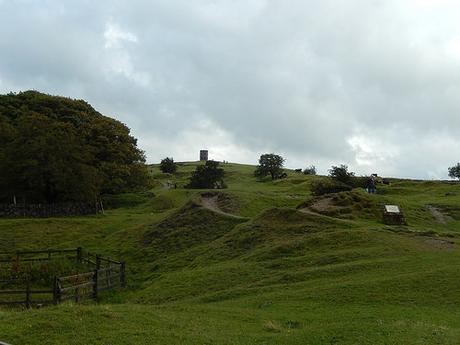 From there, the footpath down to Poole's Cavern is well signposted; as it follows a clearly-defined track through the woods before descending a series of steps. Those caves are meant to be worth a look as well but I try to avoid spending anything more than £10 for a ticket where I can – I've still not seen the show caves of Cheddar Gorge or Wookey Hole and yet, they're both very close to home.
(Speaking of Wookey Hole; I remember it being referenced somewhere inside the town's museum… It was one of those 'I live near there!!' moments.)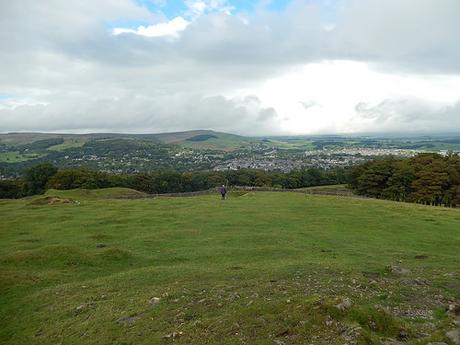 My short trip up to Solomon's Temple (aka. Grin Low Tower) was a welcome distraction from the busyness in the heart of Buxton. Fantastic views and a gentle stretch of the legs in preparation for the walk(s) that I hope would follow in the coming days.
Beyond that, my final act in the town of Buxton was to pop in to one of the local supermarkets (and not one I would usually purchase from) to buy a couple of sandwiches that would provide me with lunches for the next forty-eight hours.
Thank you for reading.