I was never the girl with completely clear skin, I've always spots and my pores are very, very visible. Hahaha. I also have skin that gets easily irritated so as much as I want to, skincare is not something I can be very adventurous about. (I also don't have the funds to feed two vices!) Especially since make-up is so my first love.
I have tried a lot of the skincare that is out in the market. Though because of my skin being so sensitive (like, me. *tear*) I would really just go back to Neutrogena or Celeteque. Except Celeteque didn't moisturize my skin enough, not even the anti-aging range! And I thought I had found my happy staple with the Neutrogena Hydro Boost range (especially since I've become really skeptical with the whole anti-aging shebang. let's just stay with basics, keep the skin hydrated and protected from the sun. period.) I had purchased the whole set and was using it quite happily (but you can spend maybe PhP2,00 on a day cream, night cream, toner and cleanser.)
Until an opportuny came up for me to try Leyende:The Story of Skin products especially in their reformulation (Yup, I was interested in becoming a reseller.) I had tried them before , but only really fell in love with the haircare. Now I am just hooked. 
It's really just a two-step process. Cleanse and moisturize. (Their sunblock isn't available as of yet, so I actually mix my Neutrogena Ultra Sheer waterlight lotion SPF 50 with the moisturize during the day.) And I love how simple that is. 
So that's Clean Slate (which smells yummy,) and Face Canvas (something baked definitely!) Clean Slate gets you clean with pineapple extract and keeps you moisturized with royal jelly, while mango butter is Face Canvas' secret weapon!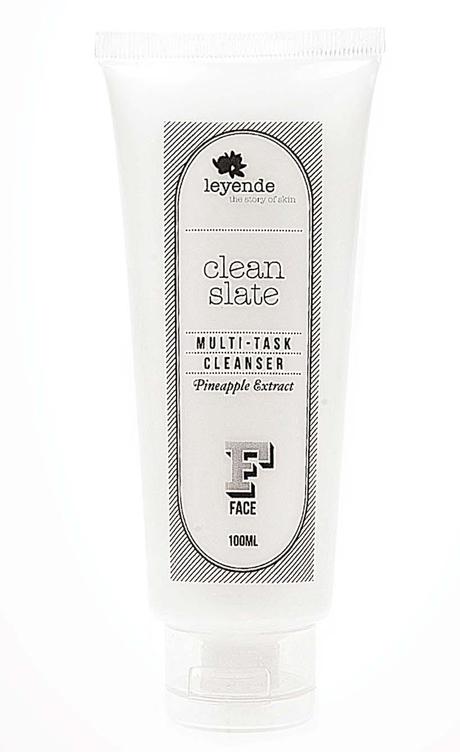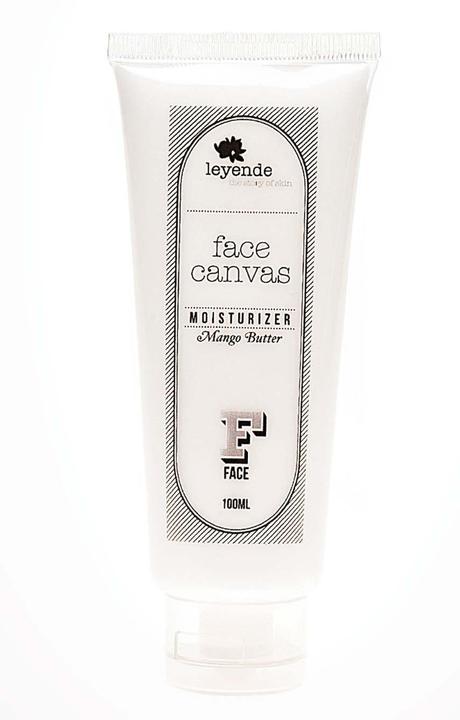 See the full gallery on Posterous
And on some days (you're only supposed to exfoliate twice at most thrice a week,) I add La Dolce Muscovado Sugar Exfoliant. The calamansi extract makes this smell so good, the sweet almond oil is a treat on your skin (REALLY!) and the brown sugar isn't too harsh nor too tiny to be neglible.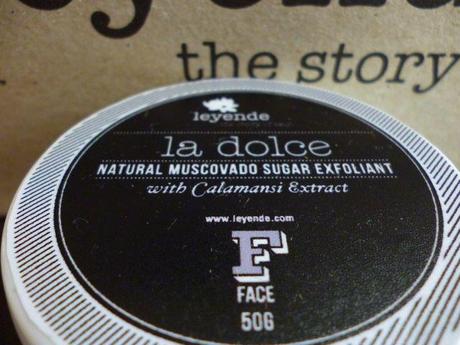 All the products ask you to take some time and some tender loving care on your face. They're meant to be massaged in, left on for some time then rinsed off. The extra time might be partially responsible for how much better I feel. 
I also feel that knowing how Leyende:The Story of Skin itself is run is such a plus. The skincare is made from certified organic and natural ingredients, and proudly handmade. So you can't help feeling that you're using something made in such a happy, good vibes. Hahaha. 
I still have spots, especially lately that I'm waiting for Aunt Flo to show up. But I don't have dry patches and whenever I use the exfoliant, I feel like I glow (even a little!) 
When I became a reseller, I was thinking of focusing on the haircare because it's all I've been using and I wanted to sell something that I really used. But I'm glad that Neva let me try these again. I've also used them on clients, and I keep getting exclamations of "what's that? it smells yummy!" which to me is always a good thing. 
Like I said, I'm a reseller, so you can go to Tindahan ni Ning to try the brand out. Look at the sets first, they're great to get to know the brand and also to give out as gifts. I especially love the body scrubs and the body oils.
And since you read this whole rambling account, you can use the code SABI MO EH! to get a 10% discount  when you purchase! If you order more than 5 pieces of an item, you can get free shipping! And yes you may combine these two little promos. This is valid until the 15th of December. So order now.
Permalink | Leave a comment  »