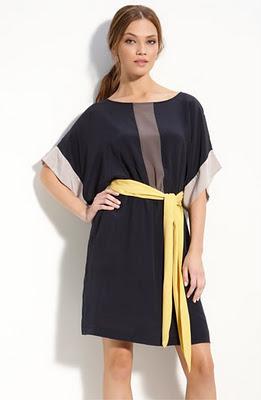 Hi everyone! It's Sierra from Ocean Dreams blog and I'm thrilled to be guest posting at Kori's blog today. :)
I really can't believe that Christmas will be here in a few weeks. Every year I look forward to so many things, including traditions, staying warm by the fire, spending time with loved ones, and this year in particular, spending time with my love in California.
As well as enjoying lovely traditions and creating new traditions with my boyfriend, I LOVE picking out a favorite holiday dress every single year. Yes, I admit I can never wear the same dress two years in a row on Christmas day. I have too much picking a new dress out.
What about you? Do you love finding the perfect outfit for Christmas day or for a holiday get together or party? This year I have my outfit all picked out. I'm wearing a slimming color blocked dress. For supporting accessories, I'll be wearing my gray tights and a lacy long sleeve top underneath my dress. Of course I'll have to add some glitz with some jewelry too. I can't wait! Here's a picture of my dress, but it's no longer available on the Ruche website. Hopefully they'll restock soon!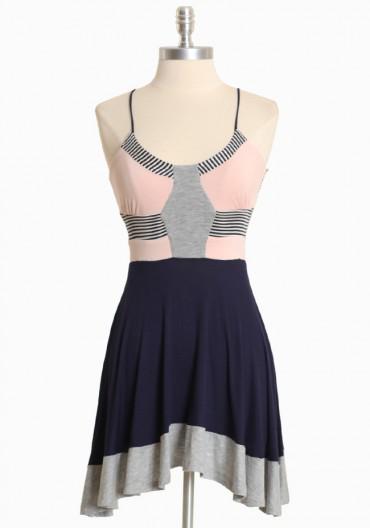 via Ruche


If you would like to wear a color block dress for Christmas, there are so many styles to choose from!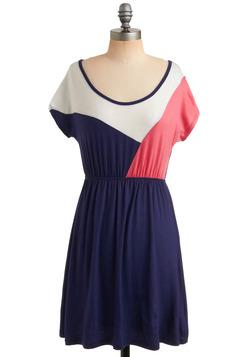 Modcloth has a variety of color block dresses on their site, and this dress above is one of my favorites. Check out another adorable dress below from Modcloth.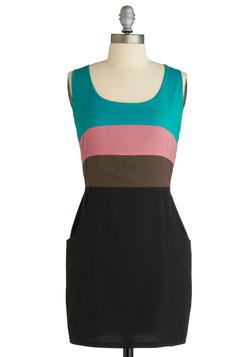 via Modcloth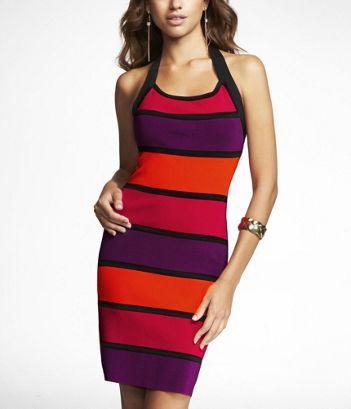 Express also has color block frocks available.  
So what do you think of the color block trend? I hope some of these dresses give you inspiration on what to wear for a holiday dress...
If you already know exactly what you are going to wear, I'd love to hear all about the outfit that you're going to wear during Christmas time!Thank you so much Kori for the guest post! Isn't she just fabulous?! xoxo! 
~Ocean Dreams
By the way!  Don't forget to enter Kori's giveaway that ends tomorrow!