TENS LIST
What are 10 items on your bucket list?
Thank you, Laurie for inviting me to do your "Tens" at Laurie's Thoughts and Reviews. There were some intriguing choices, but I went with the bucket list question which made me reminisce about my past and anticipate my future.
As a prelude to my list, I admit to hitting many items that would have been on a younger Rita's bucket list – that's what life is all about. After finishing college, I lived in Europe for several years and traveled extensively, participated in an archeology dig (Etruscan) while sleeping in a tent in the field of a 6th century farmhouse, lived in a convent in Rome for several weeks (No, I didn't want to be a nun.), and cruised the Mediterranean and Adriatic Seas. When I returned to the United States, I continued my adventures, while I married, raised a daughter who loves adventure as much as I do, and worked at a job I loved. Finally, I checked "published author" off my list two years ago, but the list is keeps growing.
My current list would be very eclectic.
Now that my daughter is mostly grown, I look forward to helping raise my grandchildren before I'm too old to enjoy them (No pressure, La).
More travel would be great. Somehow I missed Scotland, a locale for several of my stories. Egypt would be amazing, but my husband who lived in the Middle East for a couple of years and speaks Arabic has nixed that, at least for now.
I would break out visiting Neolithic and Roman Britain sites as a separate tick on my list. I WILL participate in tours and digs there when I have weeks or months free to enjoy the experience. No tents, cold showers, or squat toilets, please.
Closer to home, I would like to seriously try mining for gold (Georgia) and jewels (at mines in the Southeast USA). I dug for crystals at a North Carolina mine (close to the location of the Lyons' Den, the home of the Lyons Tales shapeshifters) and caught the bug when I discovered a large vein.
I want to find my mother's family for her. My grandfather was adopted, brought to my family's home a century ago when his mother died at the charity hospital without any relatives in the area. I've made some progress with legal records, genetics studies, et al.
As a volunteer a few years ago, I researched and published the records of a 150-year-old cemetery with 15,000+ burials. Additional civil records research was donated by an estate recently which I plan to include as a supplement.
I also have a long list of books planned which I would like to write. I've vowed not to add more stories to the list until I've finished the ones I'm planning.
The rest of my list is more mundane. I want to get all my accumulated "stuff" in order, do a little more landscaping in my yard, and win the lottery.
I'm an optimist and look forward to eventually accomplishing everything, except, perhaps, the lottery. I hope to have loads of time to chip away at my list. Did I mention I only sleep five hours a night?
Thank you again to my hostess, Laurie, for the invitation to visit Laurie's Thoughts and Reviews. Readers who visit my webpage (

http://ritabay.com

) can comment to win ebooks of the Lyons' Tales that I'm giving away each week of our book tour.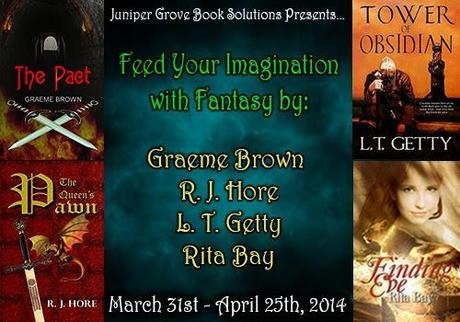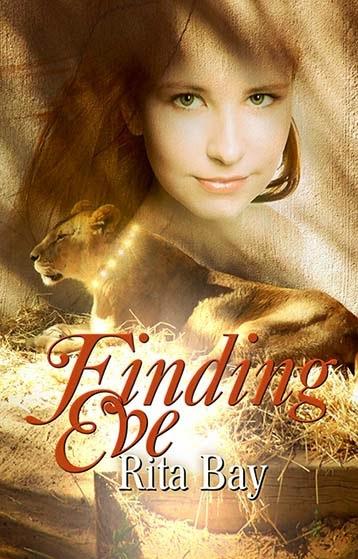 Title: Finding Eve
Author: Rita Bay
Published:

 

September 2013
Publisher:

  

Champagne Book Group
Word Count: 28,000
Genre: Shape-shifter Paranormal
Content Warning: Adult content
Recommended Age:

 

18+
Synopsis:
Nicholas Lyons, chief physician to the Lyons clan of shape-shifters, has mourned the death of his promised lifemate until a rogue shapeshifter reports having seen her at an exotic animal sale. Accompanied by Marie Lyons who is no stranger to the dark side, her new lifemate Anthony, and the imperious Lady Bat, he embarks on a frantic search for Eve through the dangerous world of exotic animal trafficking.
Eve, whose first memories are of recovering from an injury at an isolated animal refuge, has lived through a succession of owners in a world filled with cages and cruelty. When Eve meets Marie at the exotic animal sale, she begins to have flashes of a different life – a life in which she was something other than feline. Her last sale, however, has landed her as prey to exotic animal hunters and the clock is ticking.
Amazon
|
Barnes & Noble
|
Goodreads
EXCERPT
About the Author: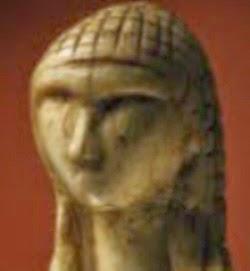 Rita's journey began on the Gulf Coast. Over the years, she lived and/or traveled in the eastern US and Western Europe. While juggling family and work, she participated in archaeological digs, earned a black belt in Shotokan karate, prospected for gold and crystals, camped across Europe, and volunteered with the American Red Cross Disaster and Education Services. Rita has worked as a registered nurse, educator and school system administrator. She lives with her family on the Gulf Coast, except when she's in Atlanta, at least for now.
Rita is published in multiple genres with several publishers including paranormal and erotic novellas (Champagne Book Group – Champagne Books and Carnal Passions), historical novels (Siren BookStrand), and contemporary F/M and M/M novellas (Secret Cravings). She posts random bits of historical trivia about western history and culture on Rita Bay's Blog at ritabay.com.
Amazon Author Page
|
Facebook
|
Twitter
|
GoodReads
|
Website
GIVEAWAY
GRAND PRIZE: One winner will receive 5 surprise fantasy eBooks from Champagne Book Group.
a Rafflecopter giveaway