This is a Sponsored post written by me on behalf of Sharper Image for SocialSpark. All opinions are 100% mine.
Sharper Image is an ideal place to find great holiday gifts because all of their products are designed with fun and originality in mind. I particularly love to browse through their products when I don't know what to get someone because I'm highly likely to stumble across something and exclaim, "That's it!" The perfect gift. For example, here are some must haves from Sharper Image: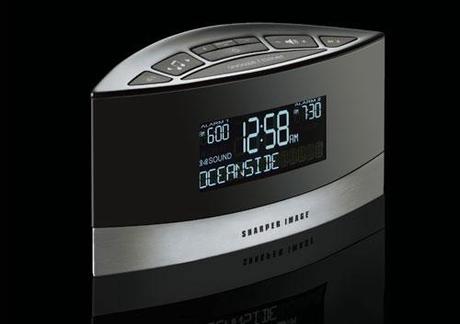 Sound Soother
Attractive and functional … what more could you want?! With its brushed metal finish, Sharper Image's Sound Soother looks attractive on anyone's nightstand. Go to sleep to the sound of rain; wake up to the sounds of a bustling city! It can also be used as an alarm clock thanks to its dual alarm settings. The extra-large display makes it easy to see the sound description and time. And I love this feature: It resets itself after a power outage! Have you ever been late to work because the power went out during the night and turned off your alarm? No more with the Sound Soother! And don't worry that the sounds will run all night. The auto-off timer can be set for 15, 30, 45 or 60 minutes.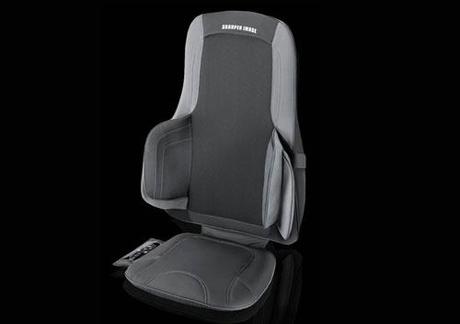 Back Massager
If someone you know spends long hours in a chair, a Sharper Image Back Massager would be the ideal gift! You can use this massager on any standard chair to experience deep-kneading shiatsu or rolling massage while four independent rollers travel up and down your back. Aaaaaah! Customize the massage to your height and back with the Spot Shiatsu and Perfect-Fit™ features. You can even add soothing heat for a deeper, more relaxing massage. It's easy to set up with the Advanced Touchpad Control featuring a laser-etched flat panel. It even includes a carrying bag so you can bring the massager wherever you go!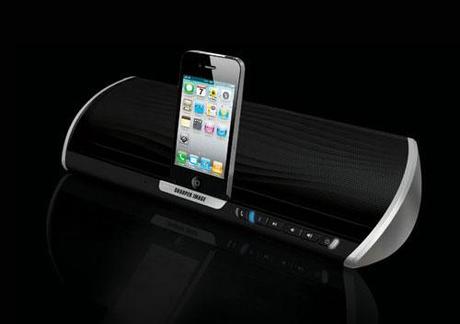 Bluetooth Speaker
This wireless speaker from Sharper Image ensures great sound in a small device! The Bluetooth Speaker connects wirelessly with your smartphone, laptop and most netbooks. It works up to 30 feet away using your device to control music. It also features Bluetooth hands-free conference calling with any smart phone. This sounds like a great gift idea for my teenage sons, who never go anywhere without their music!
So, what am I asking Santa for from Sharper Image this year? All of these products sound amazing, but I think that Back Massager would be #1 on my list. I spend way too much time in my desk chair, so this would definitely ease my aching back. What Sharper Image product would you like to add to your Christmas wish list?
I hope you'll check out these terrific holiday gift ideas from Sharper Image, as well as the other great products in their 200+ retail locations. You can also check them out through their award-winning monthly catalog and website! Visit www.sharperimage.com today!