The Film School Rejects (reviewers of movies, TV shows – among many other things) has rejected True Blood in their year-end review of Season 4.
This is not surprising to us (since many of us have rejected it too) after the crappolla end to the season.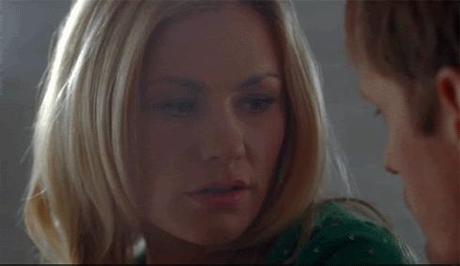 This is what they said about it;
…when it came time to think of what aspect of 2011's television offerings I would break down for your perusal, a nagging feeling piqued in the back of my mind – a lot of what's on television should no longer be on television. And I'm not just talking about shows like Grey's Anatomy, Desperate Housewives, or any other number of programs that have worn out their proverbial welcome in the Neilsen households of America. No, I'm referring specifically to the handful of TV shows that chose 2011 as the year to hammer that final nail in the coffin of television irrelevancy. Just what, pray tell, are these shows that I've deemed no longer worthy of filling my DVR?

True Blood

Many would contend one of two things – 1) this show jumped the shark long ago, or 2) there needs to be a shark established, in order for a show to jump it. I know it's not exactly highbrow television, but this campy vampire saga has sucked me in since day one, and I've been able to forgive a lot of its shortcomings – the meat statue; Sookie; Tara; Tommy Mickens. This season, however? Sorry, Alan Ball. You lost me.

I could almost give it a pass, based on the sheer adorable-ness of Eric Northman, amnesiac, but when you throw in Werepanthers, Petunia Dursley as a possessed witch, and Andy Bellefleur's inexplicable splendor in the grass with Sookie's Fairy Godmother, yeah I'm done. There are too many cooks in True Blood's mythical creature kitchen, so I'm going to go ahead and step out.
After reading this, the first thought that came to mind was, "Who is the 'meat statue'?" My guess is Bill. The second thought was that I'm almost happy to read this, because there has been a lot of negative reviews of the show recently. It makes me wonder, if this will make any kind of impact at all on Alan Ball and Co.?
What are your thoughts? Share them below!