Everyone's got a few movies or books that they go back to again and again. These don't even have to be your favorites, just an old friend that's worth revisiting from time to time. For me, The Spanish Apartment (L'Auberge Espagnole in French) is one of those films.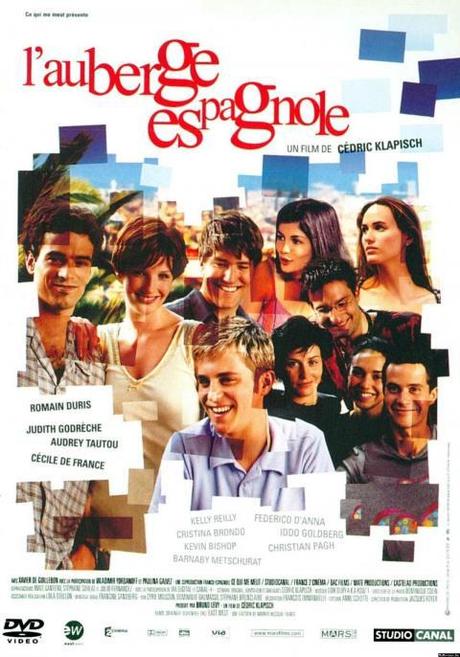 The Spanish Apartment (2002)
A fairly low-budget flick, The Spanish Apartment follows Xavier, a college economics major, studying in Barcelona as part of an exchange program. There he settles in an apartment with a transcontinental collection of roommates, becomes involved with a married woman, and as is often the case with these films, reevaluates the future he's laid out for himself.
It would be difficult to explain the appeal of this film without using the word "charm." The dialog has a distinctly French humor to it, which is played out beautifully by the widely international cast, and there are moments where the editing could be called playful.
Certainly The Spanish Apartment is no great achievement of cinema, but it's fun, well put together, and most importantly, idealistic. Director Cédric Klapisch successfully captures the feeling of being young and making those decisions that will steer the course of your life. Perhaps that's why I kept coming back to this film through high school, college, and now as I venture into adulthood. But as I get older and the story becomes less directly relevant to my life, I hope that I'll still be able to enjoy The Spanish Apartment as much as I do now. Because that part of your life, when you're young, idealistic, and surrounded by good friends, often turns out to be some of the best times you'll have, which leads me to this week's cocktail pairing, the Paradise Cocktail.
A truly international effort, the Paradise contains London dry gin, French (dry) vermouth, absinthe (originating in Switzerland), and orange bitters, a new world contribution.  Be warned though, this is one of the strongest drinks we've posted in a while. It's worth noting that I've tweaked this recipe a bit and reduced the amount of vermouth, lest it overpower the other flavors. Still, this is a cocktail that's worth reaching for the highest-quality vermouth you have on hand.
4 oz gin
1 ½ oz dry vermouth
2 tsp absinthe
4 dashes orange bitters
Combine all ingredients in a mixing glass half filled with ice. Stir thoroughly and strain into a chilled cocktail glass.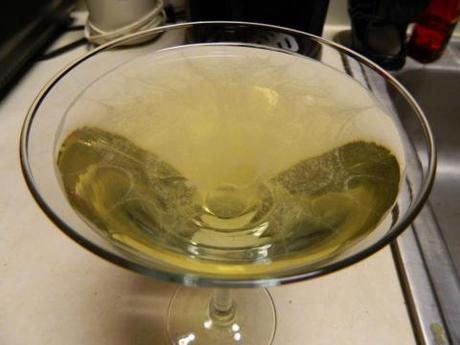 Paradise Cocktail
Advertisement