Get to know the girls behind the blog as they team up to liveblog about their trip to the cinema together.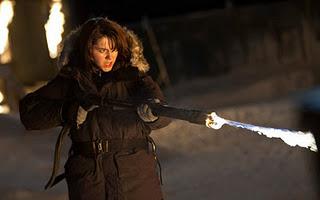 Starring Mary Elizabeth Winstead, Joel Edgerton, Ulrich Thomsen, Adewale Akinnuoye-Agbaje and Eric Christian Olsen. Directed by Matthijs van Heijningen Jr. 103 minutes. 14A
Join us on October 17 at 7 p.m. as we chat about The Thing. Feel free to chime in in the comments!