I'm in Galway for a few days visiting my brother and his girlfriend
I'm always apprehensive about leaving home but I really wanted to come
I made the decision before I left that I was going to make a huge effort to eat little and often, eat with others and not bail out and stay in the house and binge and purge
The first night we got here we all had dinner
Chicken marinated in lemon with asparagus and a little rice
It was a small portion
I had to give myself a pep talk all the way through eating it
Come on Ruby, you can do this!
Remember this is healthy food
You are not going to gain 10 lbs from eating one meal
After the meal I stayed at the table
I refused to bulimia ruin my little holiday
I got through it
My first meal in years without purging
This may not sound like a big deal for some but for me it was a freakin' revelation
And because I had eaten properly, I wasn't craving sugar all evening
Hence I didn't binge, hence I didn't purge
Why hasn't anyone told me about this before?
That if I eat properly then I won't binge?
Well actually Mary has been saying this ever since I started seeing her
But it has taken until now for her words to sink in
I also had soup yesterday with a small piece of bread, no purging
The weather is still hot and I am struggling with fatigue
We were out for a few hours yesterday and when we came home I slept all evening, only waking up to have a cigarette
My mood is up and down and all over the place but I am trying to enjoying myself and not let anorexia or any of her minions ruin my little holiday
I'm not going to lie, it is hard
My head constantly tells me that I am fat
That I don't deserve to enjoy myself
That I have gained 10lbs
That I should just finish myself off
Socially I am struggling
I'm just not used to being around people all the time
But I guess that comes with practise
I'm trying to do the opposite of what my ED tells
Trying to be kind to myself and not give myself a hard time
Some days all I want to do is curl up in bed but where would that get me?
I have admit that I have had my slip ups
I purged after a sandwich yesterday and I bought an enema (after a lecture from the pharmacist)
But overall things are going better than I thought
Baby steps all the way!
I might not get to read or comment a lot this week but I am thinking of you all
Here's some photos for you delectation
The pictures of the dolls are by an artist called Rosemary Fallon, I love them
The Arts Festival is on here this week so many interesting characters about ..........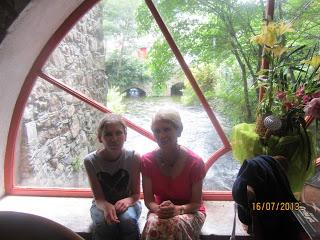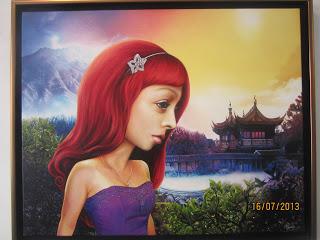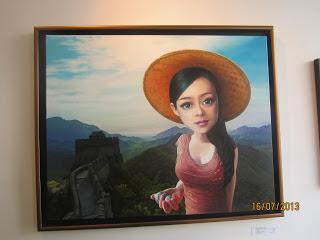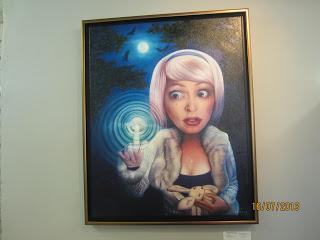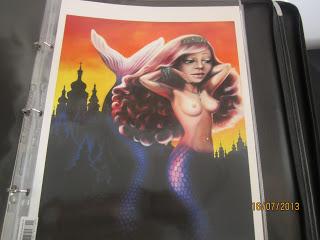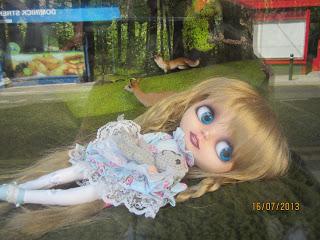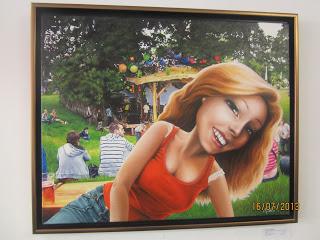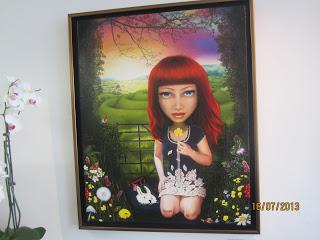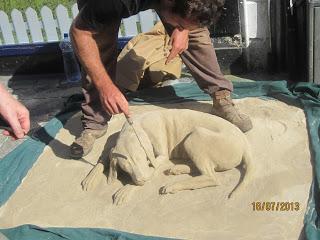 Man carving dog out of sand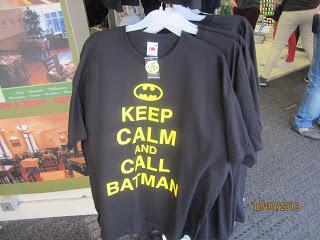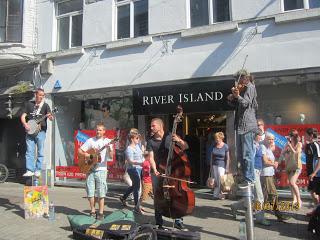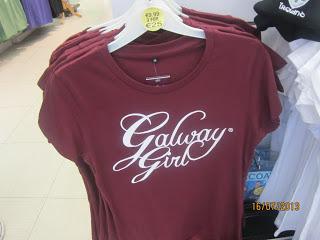 Man playing cardboard guitar