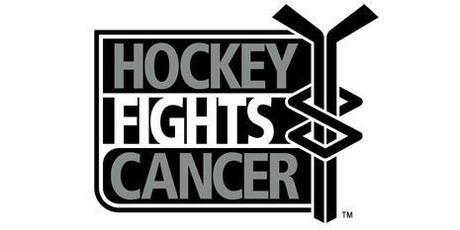 My friend Ian O'Malley, who is a popular disc jockey on radio station Q104.3 here in New York City, informed me of a cool auction now going on at eBay.
The auction is a "Team Staal" jersey from the NHL All-Star Game from earlier this year, and it is autographed by every player who was part of the game. The proceeds will benefit the Leukemia and Lymphoma Society and the "Hockey Fights Cancer" program run by the league.
Not only does the winner get this cool keepsake, but will also receive four tickets to any NHL game for next season (in any US team's market).
The auction is currently happening at eBay, and the highest bid as I write this is nearly $1,000. If you would like to check out the jersey and place a bid on this one-of-a-kind item, go here. It is all part of Ian's 10-week cancer research charity campaign.
The auction concludes on April 20th, so you have six days to make a bid, and do a nice thing to help those who are battling cancer.