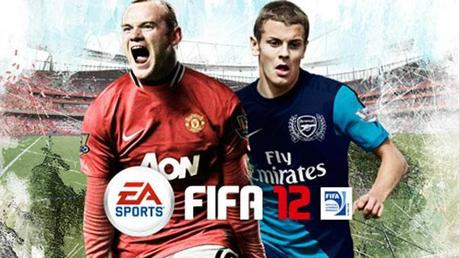 Well it has been one week since I have purchased a game that sold 3.2 million copies in its first week and broke the record for biggest opening in EA Sports history.Yes, that game is indeed FIFA 12.This is always my most anticipated game each year.Without the FIFA franchise, I am sure that I would not be a fan of the beautiful game to this day.With that said, '12 would have to do a lot to surpass the FIFA 11 in my eyes. After playing the game for a week, FIFA 12 is easily the best in the series.
With the success of FIFA 11, it was not necessary to overhaul the entire game engine and start from scratch.What the folks at EA Canada did was implement a couple of changes that makes a drastic difference in the feel of the game and the way players are forced to play.One component is the new Tactical Defending system.This system is great because it forces players to play Defense in a much more realistic manner.Instead of players just holding down the "press" buttons and letting the computer swarm to the ball, now players will actually have keep their shape and defend in a more conventional fashion.In '11 many less skilled players would use the press feature while I would throw lob lead passes over top to wide open strikers and wingers making runs.In this game, I have more time on the ball and rely on my midfielders to get into space in the middle park and find players cutting toward the goal.The tactical defending system puts a major focus on jockeying to stay with an offensive player as well as looking for an opportunity to press the tackle button to win possession.What they also added which is really cool is if you get beat and are behind a player who has the ball you can press a button to tug on the players jersey or to try to catch up and make a play on the ball.
Another feature that I like is the Precision Dribbling that was added to the game.What I like about this feature that it is very subtle.You can make subtle movements with the ball in order to create space or shield a defender while trying to take a shot.It is almost hard to explain without playing the game and noticing the difference in feel and control that you have with the ball at your feet especially with highly skilled players on the game.EA also made some pretty nice changes to the online system.Now instead of playing just random ranked games with no end benefit.You now play to try to be promoted to the next level.You get 10 games to prove yourself starting at level 10.In level 10 you have to collect 12 points (3 for a win, 1 for a draw) in order to be promoted to level 9.They also have online cups that will start in a few days and there will be a different cup based on what level you are playing in at the moment.This new feature should keep me interested in online games for the entire year that I play the game.Overall, EA has once again improved on an already outstanding product. FIFA 12 will keep me occupied during this dreadful International break.