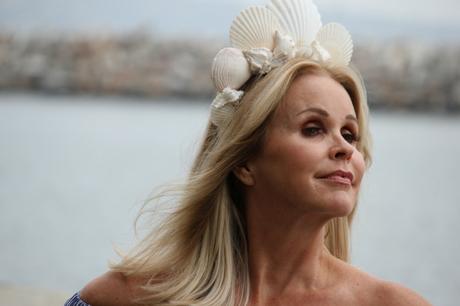 "We are a Sisterhood and a Voice ... Confident and Empowered ... 50 and Fierce!"
Fierce 50 is the brainchild of the fabulous 
Catherine Grace O'Connell
A few weeks ago many of us met up for the  first time in person
in Redondo Beach California
for a weekend of activities.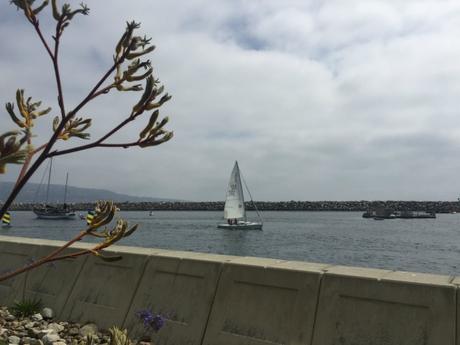 Jeff and I checked into the Portofino Hotelwith the closest harbor views I have seen at a hotel.Literally the harbor was right outside our room!
Now you might wonder why my husband would be accompanying me on such a trip?
Well it ended up to be a perfect  opportunity to have a wonderful weekend away togetherand I needed my photographer.
I was not the least bit surprised how many other husbands also made the weekend trip.There were so many it almost felt like a full blown paparazzi at one point.
And in full disclosure I was so glad to have Jeff with mebecause even though I felt like I knew some of the women comingI hadn't truly met anyone in personwhich had me filled with butterflies!
For me even though the weekend was all about getting out of my comfort zoneI actually needed the support.So many times during the weekendI wanted to turn around out of nervesbut  I am ever so grateful I pushed through.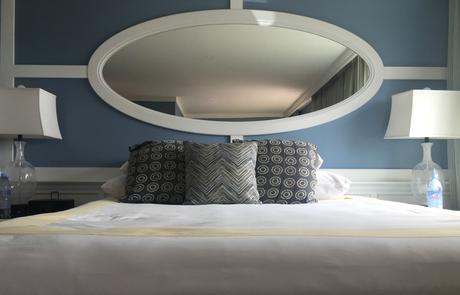 We had a lovely suite with a patio and the perfect opportunity to take in the harbor life.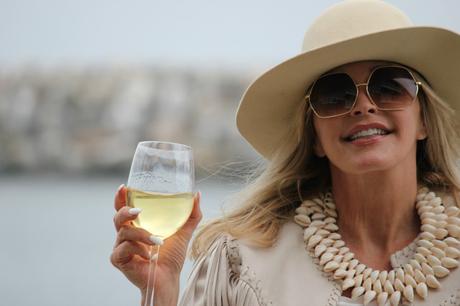 Our patio was the perfect place to settle in with a glass of wineand take in the scenery for a while.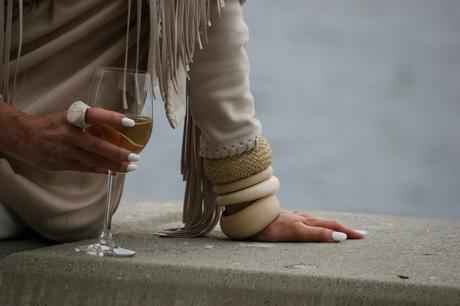 I had gone and had my makeup professionally done before our  hour drive  from Orange County to LA.So this time  getting ready was to be a snap!
Especially since my outfit had been carefully designed and preparedweeks in advance.It was complete with a new CrownI designed  for the opening rooftop event.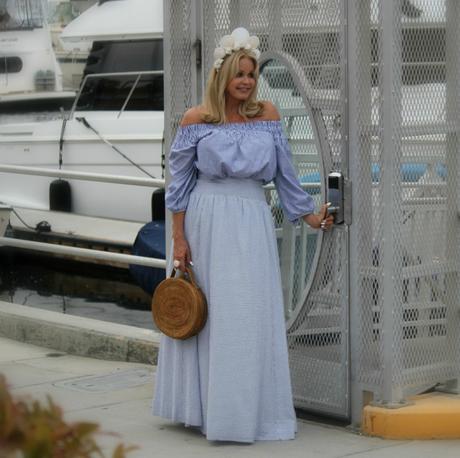 The event was an evening rooftop event overlooking the oceanI chose to wear my J Crew seersucker ball skirtpaired with an off the shoulder topvintage woven bag and Seashell Crown.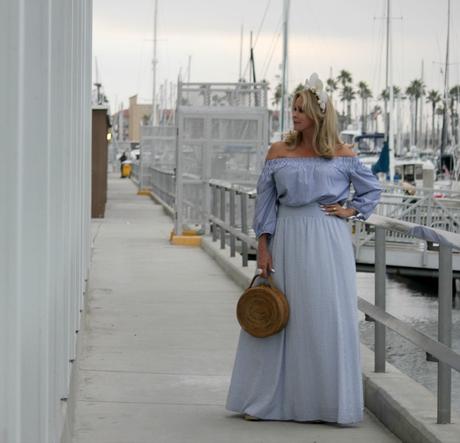 I wanted and outfit with presencewhile still having a casual SoCal vibe.And most importantly one that was easy to wear!This ensemble checked all my boxes.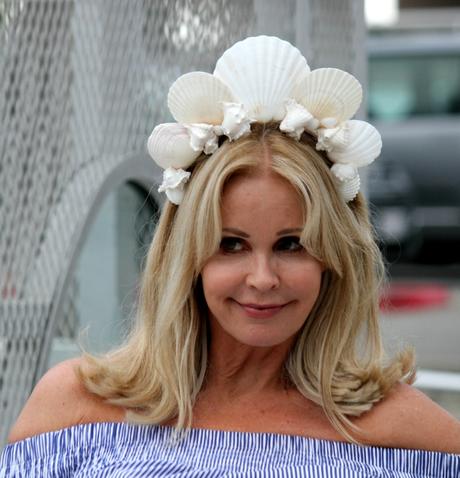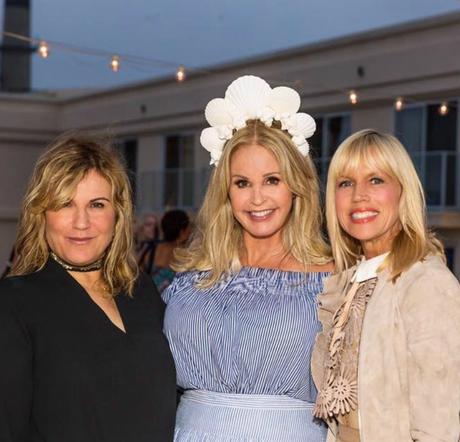 The evening event  was truly a ton of fun!When I walked into the eventI couldn't believe how many people I 'knew' were there!
It felt surreal like stepping into a TV show or movie.Like you knew people even though you had never really met them.
Especiallythe founder of The Fierce 50 herslf  

Catherine Grace O'Connell

who is truly as beautiful inside as outandshe has one of the biggest hearts ever.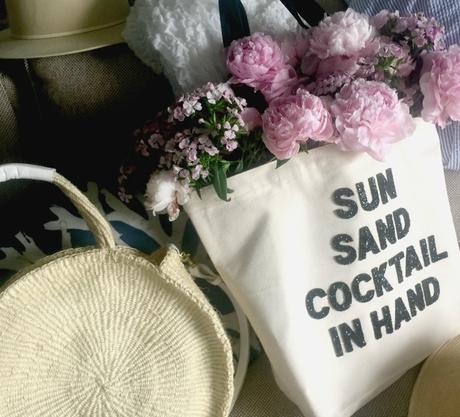 I was so amazed at the level of organizationandwork that went into the evenings festivities!
How adorable are these glittered tote bags from

 Chico's

who were one of the large sponsors of theFierce 50 weekend!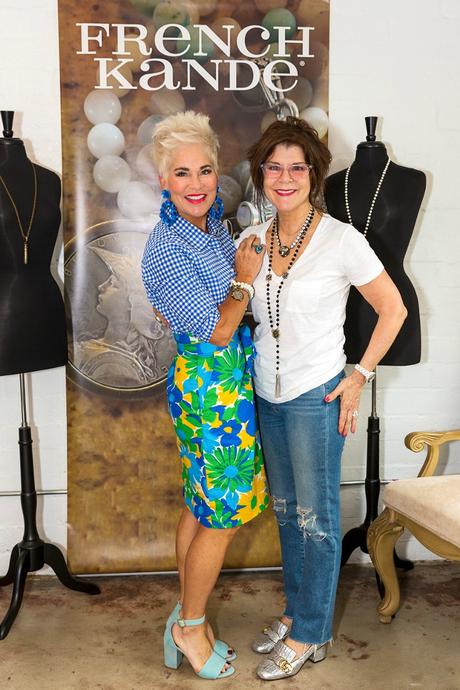 The next morning we had a brunch at the

French Kande

 studio in LA.
And the best part of the brunchwas meeting Kande herself!!!
Kande pictured here on the right(next to Shauna on the left, from Chic over 50).
As well as being a successful accessory designerKande has such a bright and bubbly personalityand a generous soul!
Brunch with Kande provided one of the most meaningful times  of the weekend for  me.
After Kande explained how she began her now thriving businessat the age of 50she asked each blogger to introduce themselves andsay a bit about themselves.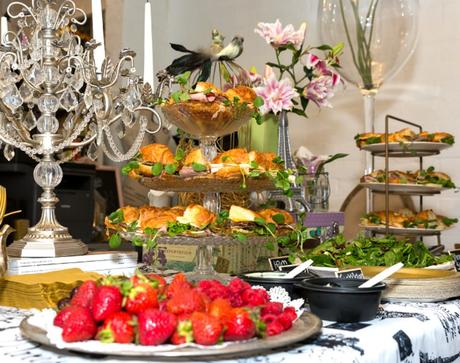 In a room filled with women of such diverse backgroundsa common theme began to emerge.How we all found blogging in a search for something moreat a phase  in our lives that also had many commonalities.
There was also the commonalityof how we all met the challenges of learning new  technologies in order  to do so.
I was also so moved to hear other women speakabout  how sometimes it's difficult to put yourself 'out there' day after day.
Blogging as much as I truly love itcan come with some pitfalls and hazards.
One being for me the need to keep my 'eyes on my own paper'to not compare lives or numbers.
For me I have learned  over the years to immerse myself in gratitude for my lifeand stay true to my storyandmy voice and soul.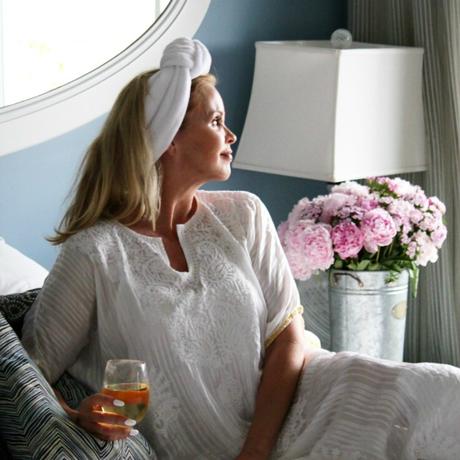 ( Caftan - Soft Surroundings - HERE )
It is always so easy to compare our own lives to others'highlight reels'.
But when we truly have gratitude in our heartwe can not only appreciate our own storiesbut we are so much more open to appreciate the stories of others.
I was moved to tears to hear I was not the only one who had struggles with various aspects of blogging  some days.
Sometimes you can  look at some blogs and think they have perfect livesBut I have never met anyone who truly didbloggers or not.
The other muddy territory  sometimes with blogging sometimes can behow transparent to be.
On my blog I have a whole subtitle which is 

Thoughts

where  I have shared my real life struggles.
From thoughts on Parenting, An Empty Nest, Gratitude
to defining my next chapters
I have written about it.
I have never, ever wanted to put out an image my life is perfect.
When I wrote for years about the estrangement of my son
I was overwhelmed with the not only the compassionate responses
but how many other people were that were walking the same hard path.
When the estrangement was eventually untangled
my readers were able to share in the joy.
As much as I love fashion and design
it the human soul to soul connection  that is most meaningful to me.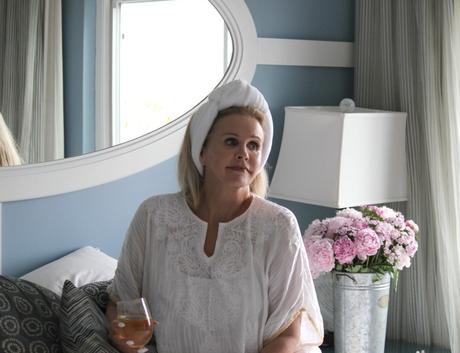 My favorite part of blogging is always the relationships that have developed.
Meeting wonderful women who can connect over lifestyle and aestheticsbut often grow into deeper friendshipsas we realize life is hard on us all at one time or another.And life can be so much richer together.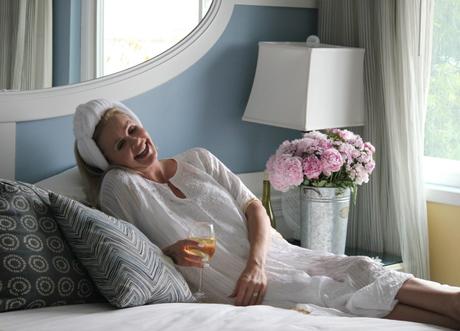 Sometimes it's life's hard roadsthat can make us realize to seize joy as often as we can.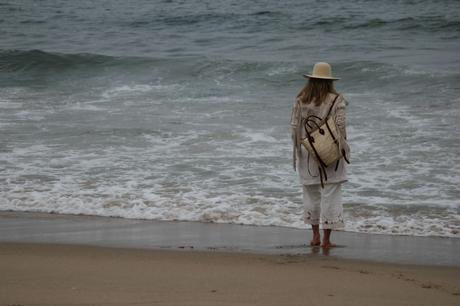 On a much lighter noteafter brunch it was time for a group photo shoot.
As often as I have my picture taken for fashion shootsnothing makes me cringe like group photos!But this weekend for me was getting out of my own comfort zoneso with some urging of one gorgeous womenI decided to go for it.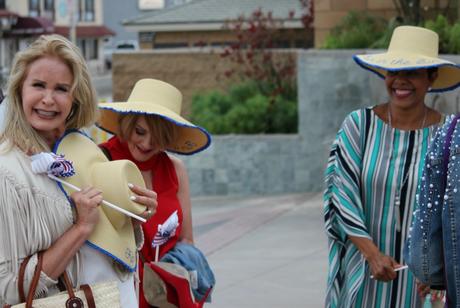 Yep, this is how I felt about it.But  also with the firm urging of my husbandI took off my shoes, donned the new hatand down to the sand I went.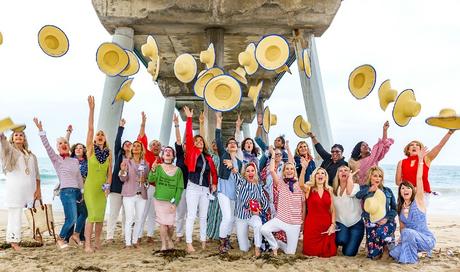 I am glad I went.Yep, I sucked at the group picturebut boy did I learn a lot by watching some of the other women!They were on their game and a photographers dream!!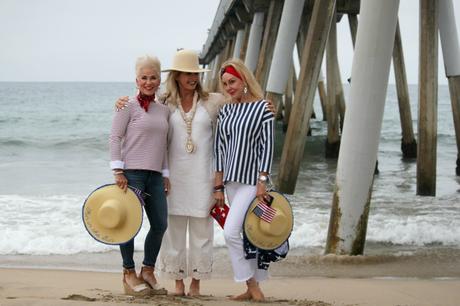 These two beauties were absolute pros at getting each shot so right!!On the right is Shauna of 

Chic Over 50

(and boy is she!)On the left is the fabulous Sheree SheSheShow
They both had me leaving the weekend wanting to up my photo game for sure!!My photos from Palm Springs  (HERE) last week would never have come out so wellwithout seeing these two
 do their craft with poise, elegance, energy and fashion  passion!!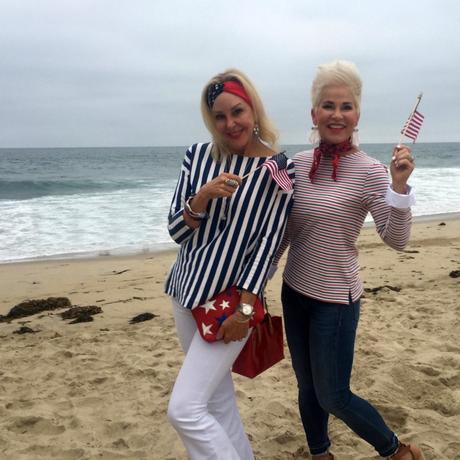 They celebrate this phase of life so beautifully!!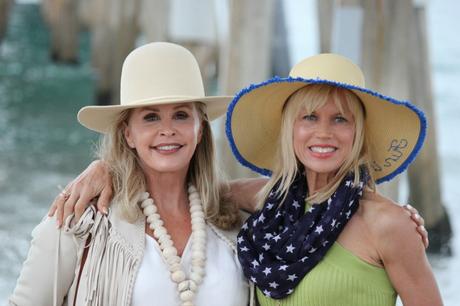 Another true highlight of the trip was getting to spend time with

 Catherine Grace O'Connell

the Fierce 50 Founder!
She is on a true  mission to change perceptions on what it means to be 50!And she is doing one hell of a job!
Women banding together can do so much to change aging perceptionsnot only do they inspire othersbut so many of these fabulous womenmake aging truly aspirational!
It is going to  take all of us to help change the perception of agingnot only for ourselvesbut those following behind us.
To promote a new viewpoint and
 to  realize aging is not something to fearbut can be with intentional gratitude and  focusbe a truly wonderful stage in life!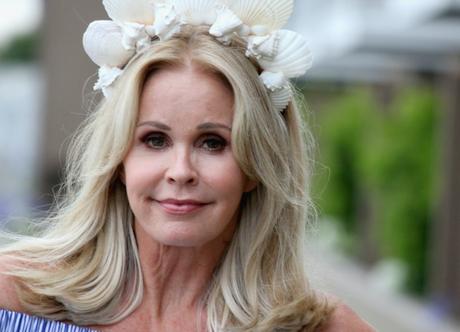 As always my friends


I wish you love and joy

as you style your life