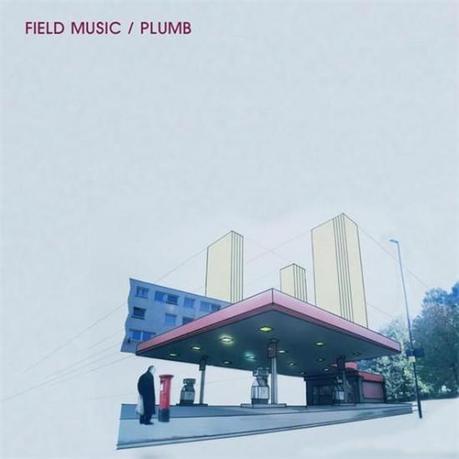 The British are coming! This time around, though, they're coming via airwave. Hailing from across the pond, Field Music (@fieldmusicmusic) have taken influences from their British Invasion predecessors and gleefully pushed it to experimental fringes in every direction. Plumb, their fourth studio release, is an ambitious exploration that brings together hyper-eclectic instrumentation with a prophetic songwriting style that is warm and wide-eyed. With its seemingly endless hunger for change, Plumb is one of the most emotionally diverse albums I've heard since Making Mirrors from Australian-native Gotye.
The album opener, "Start The Day Right" moves with purpose between delicate, orchestral beauty and pounding strength. Field Music continues to show their unquenchable taste for the eclectic on "Sorry Again, Mate", a swelling piano ballad featuring the brother harmonies of David and Peter Brewis, which gives way to the New Wave-tinged groove of "A New Town". Other standout tracks include "Is This The Picture?" with its gutsy guitar riffs and sexy falsetto vocals and "Guillotine", a track that sounds like Colin Blunstone fronted The E Street Band instead of The Zombies.
Although it's safe to categorize Field Music as "art-rock", there is really nothing safe about their approach to crafting an album. Instead of deciding on a "sound" and recording with that picture in mind, the band simply grabbed every instrument they could find and genre-jumped with their eyes closed, letting the chips fall where they may. Because of this, Plumb is certainly not an album with a lot of continuity. This isn't so much a weakness, though, as it is a conscience trade-off. With ten of the fifteen songs under three minutes, Plumb is an album for the restless dreamers amongst us. If you channel-surf like a madman or can't help running places you need to be instead of walking (I've got things to do today) then look no further than Field Music for your winter fix.