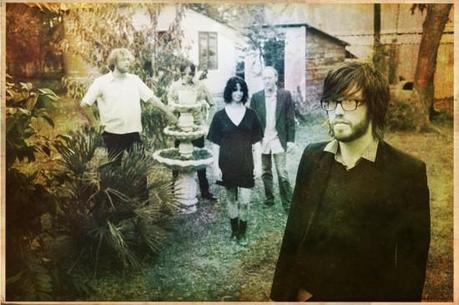 Okkervil River (@okkervilriver) is doing it right. It breaks my heart when a band only uses their Twitter stream to regurgitate show dates and inform their followers about upcoming releases, but when @okkervilriver tweets, I know there really is a person on the other side of the iPhone. The tweets are by no means hilarious, but they are just humorous enough to make the band approachable, like they could be your best friends — your best friends that are currently touring all around the country/world, of course. And if you are really desperate for companions, feel free to tweet right at them, they reply back often!
"We are gonna phone it in so hard. / RT @joiezabel excited to see you at the vic tonight! my 13th okkervil river show. make it a good one. ;)"
"Backstage with @thorharris666, discussing past pets & dinosaur statues & worms fucking & how we want to be buried."
"There's some kind of race going on, folks in nice run-gear. I'm walking the wrong way down the course, hungover & eating a block of cheese."
#FF is a weekly series of posts from The Wild Honey Pie where we suggest one music-related person for you to follow on Twitter and tell you why they're so great.