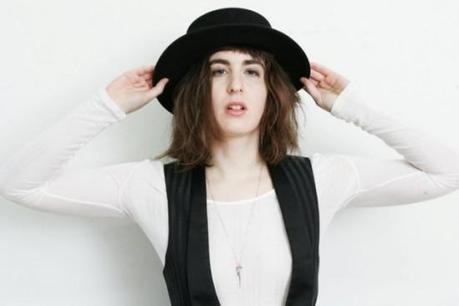 Photo Credit: Bek Anderson
The revival of 90s nostalgia has aided in the sudden resurgence of Riot Grrrl culture, and Amy Klein (@amyandronicus) of Titus Andronicus has used Twitter to position herself as their natural leader. Klein eschews self-promotion (although updates about her musical side projects are occasional) in favor of tweets about human rights and women's issues. It was especially inspiring to witness her reaction to the unfortunate acquittal in the Kenneth Moreno/Franklin Mata trial in May (two NYPD officers accused of raping a 27-year-old woman) and her use of Twitter and Facebook to organize a protest in Union Square. Following Ms. @amyandronicus won't be all politics and protests, though. Every once in a while she takes a break from the serious and tweets smile-inducing nuggets about NYC living.
"@FauxNefarious Grrrl mosh pits are the best. Tons of pushing but all love."
"Good samaritan helped me parallel park in a teeny tiny spot! It worked too–with only an inch of space on either side! Was he an NYC angel?"
"Are you sickened by the execution of #TroyDavis? There is a protest of the execution tomorrow in NYC. Please RT. https://www.facebook.com/event.php?eid=233049320077434″
#FF is a weekly series of posts from The Wild Honey Pie where we suggest one music-related person for you to follow on Twitter and tell you why they're so great.