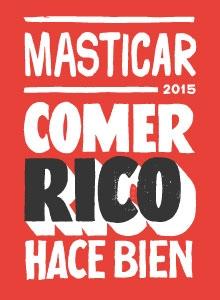 Are you looking to experience some of the best food in all of Argentina? Well, look no further because the annual Feria Masticar is almost here!
What is it?
This is an annual food fair that hosts some of the most important chefs and restaurants in all of Buenos Aires. There is the opportunity to taste some of the best regional foods in Buenos Aires, learn from top nutritionists through various classes and lectures, taste premium wines and beers from the bodegas of Argentina, and even participate in cooking classes!
Learn more about what the fair offers, which restaurants, chefs, and bodegas are participating, and what classes are offered each day here.  Also, if you want to check out some mouthwatering pictures of the food that will be at the fair this year, be sure to check out the Feria Masticar facebook page.
When is it?
It starts this Thursday, April 16 and goes until the Sunday, the 19 of April. On Thursday, April 16, the fair is open from 2 pm – 11 pm. Friday, Saturday, and Sunday it is open from 12 pm -11 pm.
Where is it?
It will be held at the Fairgorunds El Dorrego, which is at Zapiola 50.
Where do I get tickets?
Buy tickets here! Tickets start at just AR$60!
This is a great way to try the delicious food and drinks in Buenos Aires all at once and for an amazing price! So pick a day (or all the days) and get tasting!