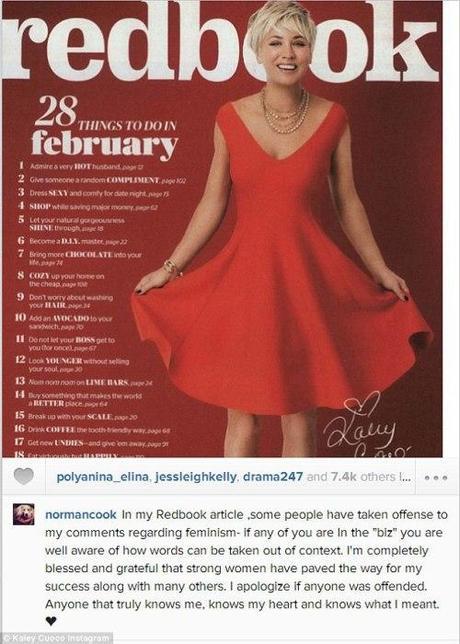 DailyMail: Kaley Cuoco has apologized for her comments about feminism. The 29-year-old star of The Big Bang Theory received backlash online after Redbook magazine quizzed her about her thoughts on the issue.  She now insists she was 'taken out of context,' and added: 'I apologize if anyone was offended.'
When asked by the magazine if she considered herself a feminist earlier this week, she replied: 'Is it bad if I say no? It's not really something I think about. Things are different now, and I know a lot of the work that paved the way for women happened before I was around…
'I was never that feminist girl demanding equality, but maybe that's because I've never really faced inequality. I cook for Ryan five nights a week: It makes me feel like a housewife; I love that.  I know it sounds old-fashioned, but I like the idea of women taking care of their men. I'm so in control of my work that I like coming home and serving him. My mom was like that, so I think it kind of rubbed off.'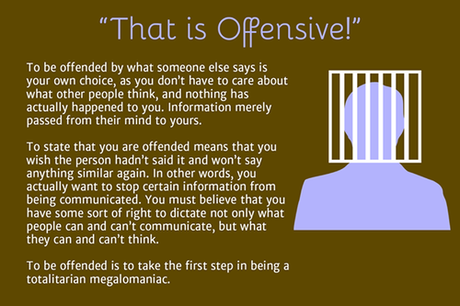 Many on Twitter and beyond were outraged. One user, @JamieRaeGibson, noted: 'How can someone who is reaping the benefits of the feminist movement (via her large paycheck) not be a "feminist"? Another, @NicoleMojan, offered a scathing assessment: 'Kaley Cuoco-Sweeting's thoughts on feminism are as tragic as her haircut. Barf.' Twitter user @RachelxDuncan wrote: 'That's really sad. I don't think she knows what it means.'
On New Year's day, Kaley address the backlash with a message on her Instagram page. She wrote: 'In my Redbook article, some people have taken offense to my comments regarding feminism- if any of you are In the "biz" you are well aware of how words can be taken out of context. 
'I'm completely blessed and grateful that strong women have paved the way for my success along with many others. I apologize if anyone was offended. Anyone that truly knows me, knows my heart and knows what I meant.'
The actress, who celebrated her one-year wedding anniversary with tennis player Ryan Sweeting on New Year's Eve, secured a $1 million-per-episode pay check last year along with her male co-stars Jim Parsons and Johnny Galecki. She said she plans to share her growing fortune with her entire family.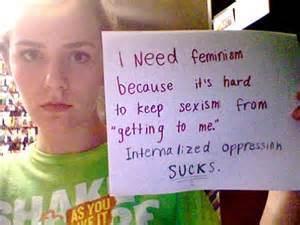 DCG