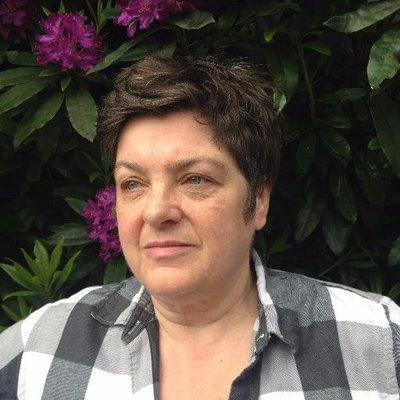 Angry femi-nazi Julie Bindel
There's an angry femi-nazi on Twitter and her name is Julie Bindel. From her Twitter bio:
"Journalist, author, broadcaster. Feminist activist. Full-on lezzer. Research Fellow, Lincoln University."
From her Wiki page:
"Julie Bindel (born 20 July 1962) is an English writer, feminist, and co-founder of the law-reform group Justice for Women, which opposes violence against women and helps women who have been prosecuted for killing violent male partners. She is the author of Straight Expectations and co-author, with Harriet Wistrich, of The Map of My Life: The Story of Emma Humphreys.
Bindel is a visiting researcher at Lincoln University and former assistant director of the Research Centre on Violence, Abuse and Gender Relations at Leeds Metropolitan University. In 2010 she entered The Independent's "Pink List" as 89th of the top 101 most influential gay and lesbian people in Britain. She writes regularly for The Guardian.
While focusing on male violence against women, Bindel also writes about gender inequality in general, as well as stalking, religious fundamentalism, lesbian rights, opposition to the sex industry and human trafficking. She refers to herself as a political lesbian feminist."
And now, from her Twitter feed:
"Dear misogynist trolls I'm going to make things easier for you – save u some time. All men are rapists and should be put in prison then shot"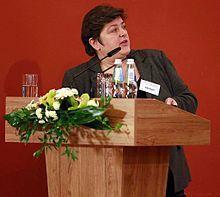 Julie Bindel: Femi-nazi that practices hate speech
Feel the love! And feel free to give her your own message on Twitter, go here!
h/t Twitchy
DCG