For this first Incognito Fashion Week post, I decided to explore the world of fashion modelling, telling you about why I am interested in male models but also thinking about what modelling is about.
The whole thing began with him, the model
James Lee McQuwon
. Since I saw him on
Semipermanent
, his words on
modelling
got stuck in my mind. He actually said that people were misunderstanding this profession thinking that it was all about being beautiful whereas it is more about
being unique
and
being able to sell a brand and an image
. I think what he said is totally true, but how come I don't get this feeling when it comes to fashion female models ? For me, in the fashion industry, female models look all the same. They are all beautiful but I can't really remember their names, which means that they don't have this uniqueness that James is speaking about. I mean they don't have it unless their name is
Daphne Groeneveld
or
Lindsey Winxson
, who both have an unconventional beauty. These two girls are both great models since they have such a huge career at such a young age, well they are only 18, but eventhough they have their uniqueness I still feel that there is something lacking.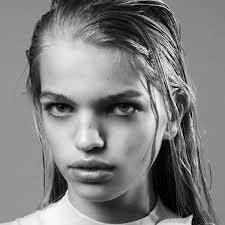 Daphne Groeneveld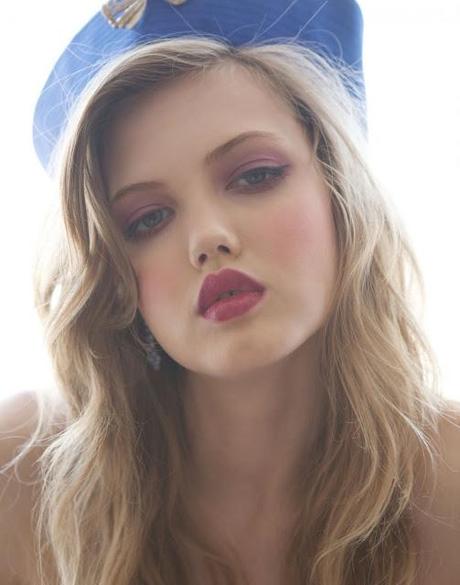 Lindsey Winsxon
   On the other hand when I look at fashion male models I have a very different feeling. It is true that when you are watching catwalks, there are a lot of them that also look the same BUT if you are searching for models who have a real uniqueness, I definitely think that looking at male models really worth it.A while ago, I discovered
James Quaintance
, a skater, model and tattooist from Venice, Los Angeles. I found him reading an
interview
on
Dazed Digital
of
Richard Johnson
, the chief operating officer of
Horiyoshi III
, a clothing brand mixing japanese and american culture. For their A/W 12 denim collection, the brand chose James Quaintance as their testimonial. The video they made with him definitely caught my attention since it represents exactly who Quaintance is without taking off of the brand its essence. I believe that James Lee McQuwon's words really make sense in this context. I guess this video* will explain better my thought :
The Thiiird by Horiyoshi III X James Quaintance
from
I Owe Youth
on
Vimeo
.
Tattooed male models seem to be very trendy right now. James is not the only one, you also have
Bradley Soileau
, Lana Del Rey's beau in her Blue Jeans video. But eventhough it is a trend, I can't help but liking it because I feel like it is easier for male models to express their
personality
. Something that I don't see for female models. I don't say that all female models should have tattooes or appear without any hair, but my point is that when I see male models such as James Quaintance on catwalks or ads, I really have the feeling that they are not forcing it, it is as if they were an extension of the brand and vice versa. I can really associate them with the brand and I think it is the case because their personality is really present and perfectly matches with the brand. So far, for female models I have more the impression that they are trying to give them an image, they have to play a role. James McQuwon in Semipermanent made it clear, as he says himself that it is the case. But I still believe that there is a factor that is very much taken in account for male models : their
masculinity
. Each of them express it in a different way and I think brands that are focusing on male fashion  understood that and play on that. I guess I don't feel the same for female models because instead of playing on femininity they insist on beauty. For now the only female models  I do see with personality AND expressing their femininity are
Agyness Deyn
and the supermodel
Jenny Shimizu
**.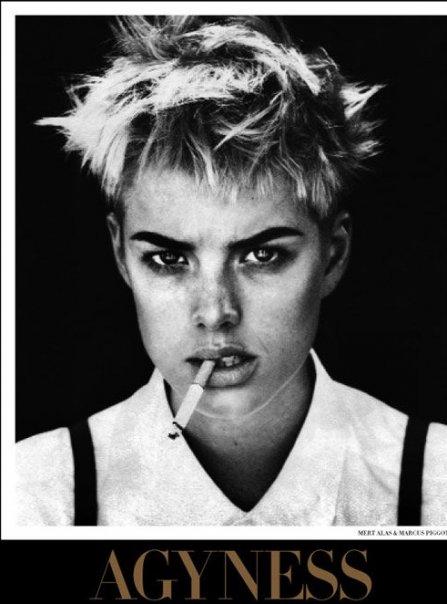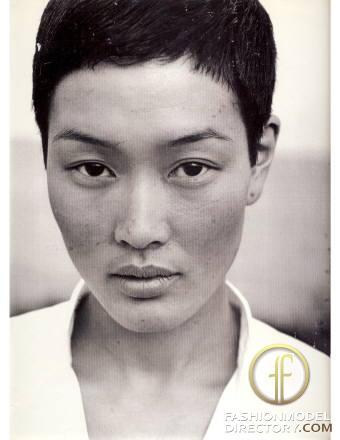 Jenny Shimizu
What's your opinion on the subject ? Do you think the same as me or different ? Tell me what you are thinking in the comments !
ps* : would he have not said he had a girlfriend at the beginning of the video, I could have fantasize about my life with him, but he cut me through immediately..that scumbag !
ps ** : People tend to forget her, but yes, she is a supermodel like Naomi, Cindy, Claudia, Eva etc..