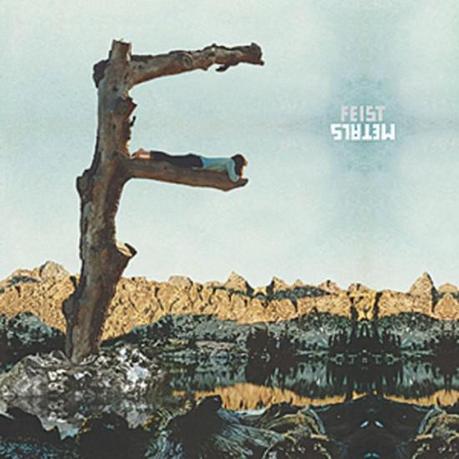 How Come You Never Go There – Feist
Though Metals, the fourth studio album by Canadian singer/songwriter Feist (@feistmusic), certainly contains elements of her previous releases, the overal sound is a purposeful departure from her other work and a highly ambitious attempt to cover a huge sonic landscape. Credit needs to be given for the vast array of sounds and styles Feist tries to incorporate, but she ultimately fails to grasp a true sense of unity. Metals feels like a lovely train ride through equally lovely, but changing countryside.
The album kicks off on both a hypnotic and bluesy note with "The Bad in Each Other". Punctuated with muted brass, this opener brings to mind some of the dark gospel stylings and brooding melodies of Alberta Cross. The darkened tone continues with "Caught a Long Wind", which features Feist playing a dusty upright piano and sparse but bright glockenspiel and guitar lines. Though there are certainly bright moments throughout, the true comfort of Metals lies in it's appealing darkness. Appropriately, this aesthetic shines most in "Comfort" when Feist sings "When you comfort me, it doesn't give me comfort actually." It's one of the most vulnerable, heart-wrenching moments on the record.
Things get decidedly groovy on "How Come You Never Go There" with an addicting, sexy vocal hook. Feist drapes this one in velvet curtains and the electricity she stirs here continues on throughout the remainder of Metals.  "Commotion", for instance, is powerful and almost tribal, giving way to the playful sprightliness of "The Circle Married The Line."
Metals gives us a portrait of a very restless Leslie Feist. The production is hyper-intimate, spotlighting every instrument with great beauty and causing each carefully-laid texture to rise to the surface. However, in her quest for endless genre-blending, Feist loses the final cohesive stitch that would have brought Metals to a higher plane. As I said before, though, who doesn't like a long train ride with pretty, shifting scenery? That is exactly what this album provides.